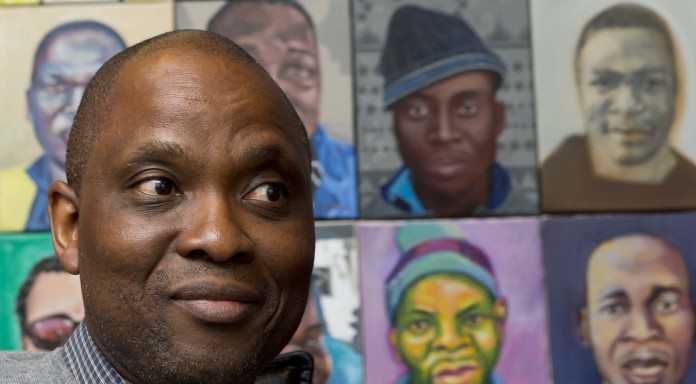 EXXARO Resources CEO, Mxolisi Mgojo, took time during the firm's 2018 financial year outlook today preparing the market for a potential joint venture deal in the food and water security industries that may transform the long-term shape of the business.
Whilst it would be 'capital light', the transaction appeared to concerned some analysts attending the year end results who asked about the cost of such a transaction and whether any returns could be expected of it in the short term. This was notwithstanding Mgojo's assurances that the firm's thermal coal business was its "bedrock". No details were given as to the size of the transaction, but Mgojo said the company was in "advanced talks".
"We have to start thinking beyond coal and beyond mining," he said. "There are two billion people to be added to the world's population in the next 30 to 40 years. We are already have vast land, and we are having to deal with water long after the mines have closed.
"We are having to collaborate. We are talking to various groups and systems who are looking at certain things. It will affect our capital allocation. So we are looking at capital light, fast growing areas which we can develop with others." Asked for an estimate on the capital allocation, Riaan Koppeschaar, Exxaro CFO, said it would be well below R1bn.
These comments followed a decent performance by Exxaro in its 2017 financial year in which attributable earnings increased 20% year-on-year. Including some of the exceptional items which had already been flagged to the market – such as a R4.3bn replacement black economic empowerment (BEE) – headline earnings came in 66% lower year-on-year.
The group's balance sheet was strong with net cash of R84m as of December 31 (pre-dividend) which compares to net debt of R1.3bn at December 31, 2016. "This augurs well for Exxaro's expansion capex spending that is expected to peak in 2018 and 2019 financial years," said Macquarie in a note to clients.
For shareholders, the outcome was a final dividend of R4 per share, equal to a dividend yield of 3.1% at Exxaro's closing share price yesterday. The company also declared a special dividend of R12.55 per share – equal to a dividend yield of 9.9%.
Shares in Exxaro were marginally up in Johannesburg, but on a 12 month basis, the share is nearly a quarter stronger.
ESKOM
Exxaro's Mgojo said he was hopeful the group's relationship with Eskom, the South African power utility, would improve following one of "two big events" in the installation of a new board that includes interim CEO in Phakamani Hadebe, and new chairman, Jabu Mabuza.
"Eskom has got a new urgency and is looking at strengthening its executive which is a big change in our life," said Mgojo. "The second big event is that Pravin Gordhan is now the Minister of Public Enterprises," said Mgojo. Eskom reports to this government department. The importance of this is that Exxaro might be able to secure some R1.8bn that Eskom said previously it would invest in order to replace coal reserves at Matla. These are critical if the company is to maintain production to Matla power station of 10 million tonnes a year.
The investment required ministerial signature. "That approval by ex-minister Lynne Brown held up everything," he said. "We will have further engagements to make sure we expedite further capital and so that the Ministry of Public Enterprises gives its approval," he said. In order that Eskom remained viable it was critically important it continued to receive coal.
"You will start seeing better engagement that is starting now. Hopefully we could sort that out in the next few months. That is my objective," he said.