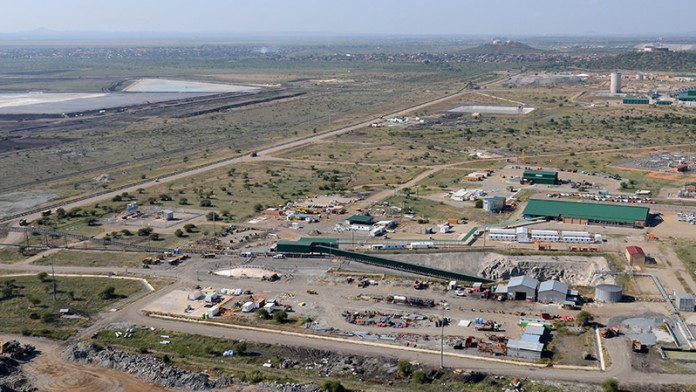 ONE of the strategic options considered by Toronto-listed miner, Platinum Group Metals (PTM), regarding its struggling Maseve platinum mine in South Africa's Bushveld Complex is to sell the asset.
Market sources told Miningmx that PTM had asked Anglo American Platinum (Amplats) to submit an indicative offer for the mine which was commissioned last year but which has delivered less PGMs than in its ramp-up plan.
The result is that PTM has had to raise additional finance to continue to fund the mine in lieu of sufficient cash flow. The company then said in April that it was in discussions with BMO Capital Markets and Macquarie Capital "… to review and assess corporate and asset level strategic alternatives".
The company did not respond to an e-mail or telephone message when asked to verify the market speculation. Miningmx has had the speculation confirmed by several sources.
PTM appears to have shifted its attention to its next development asset, the proposed $1bn Waterberg project which an independent pre-feasibility study forecast would produce 744,000 PGM ounces in concentrate at peak production.
The Block 11 section of Maseve, which has been described as critical in Maseve achieving positive cash flow, was not at the 70% to 80% mine ore flow targets having achieved 59.8% in March. PTM did say, however, that the ore flow at Block 11 was trending positively. March production of 2,477 oz 4E in concentrate was its best ever production month at that time.
TROUBLED HISTORY
Maseve, which is about 35km north of Rustenburg in South Africa's North West province, was designed for output of 250,000 oz 4E. Output was forecast to be 110,000 oz in its first year rising to 180,000 oz, but it has far undershot that ambition.
As early as 2013, Wesizwe Platinum declined to make a further investment in the Maseve mine in which it was a joint venture partner, saying the platinum project "… did not satisfy its investment criteria".
But it was only last year, as the mine was commissioning, that the pressure began to mount. The company issued shares for a total of $143m, or some R2bn, of which $73m worth was in public offerings during its 2016 financial year. It also amended facilities with shareholders were draw-downs were attached to production targets. It subsequently impaired Maseve for $41.4m in 2016.
Then in January it said it would issue 600,000 shares to Sprott Resource Lending Partnership and Liberty Metals & Mining Holdings in return for waivers on existing loan facilities and extensions of covenants.
"Maseve is unlikely going to make it," said one banking source in Johannesburg. "Tough geology and most insiders knew this, but they [PTM] went ahead anyway.
"They had another offer from a local player a while back who wanted the company for the Northern Limb resource, but following a due diligence they walked as they considered Maseve too big a poison pill," he said.