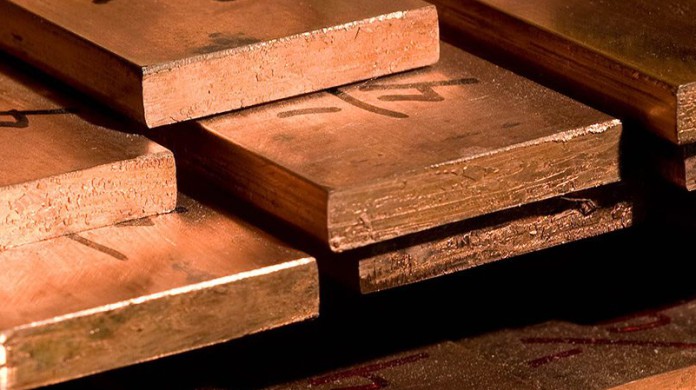 Turning the troubled Mowana copper mine in Botswana around has proved more problematic than Cradle Arc CEO – and controlling shareholder – Kevin van Wouw optimistically indicated to Miningmx on June 29.
That's according to the latest operational update fin which Van Wouw reported Mowana  "is not currently breaking even in terms of operational cash flow at the current run rate."
As a result, Van Wouw has been forced to cut Mowana's forecast copper output for the second half of the 2018 financial year and he has appointed  two "heavies" –  Roy Pitchford and Michael Golding –  to the Cradle Arc board to help out.
In June, Van Wouw said Mowana was breaking even following implementation of a new strategy to strip out and dump the surface oxide ores and fix a metallurgical issue which had previously reduced metal recoveries from the "transitional ore body".
But the operational update now states that, "as a consequence of the further breakdowns experienced in August 2018, and the inherent inefficiencies of such sporadic stoppages at the processing plant, the total contained copper production for August 2018 is expected to be broadly in-line with the output achieved for July 2018 and therefore significantly below the company's original expectations ."
Van Wouw reported that copper recoveries had averaged only 51% for the second and third quarters of 2018  but he remained optimistic recoveries would pick up  to 76% and then 85% by the end of the fourth quarter as mining operations shifted into the main supergene/sulphide  copper orebody.
To help deliver on management's "accelerated development plan"  he has brought on-board serial junior mining executive Roy Pitchford  as non-executive chairman.  Pitchford will replace Toby Howell who "has advised the company of his intention to resign from his position to pursue his other business interests at the appropriate time."
Pitchford – a Zimbabwean citizen educated in Bulawayo  now resident in the UK – is well-known in Southern African mining circles from his 25 year career during which he has been CEO or MD of companies including: Vast Resources; Central African Gold; African Minerals; Cluff Resources Zimbabwe; Delta Gold Zimbabwe,  African Platinum, Village Main Reef and Zimplats.
While Pitchford's  management experience is extensive he is best remembered in investment circles for his role in successfully selling two of the companies he was running which became merger and acquisition targets. Those were Zimplats and African Platinum which were both taken over by Impala Platinum.
Van Wouw has also brought Michael Golding onto the board whom he says has more than 20 years of corporate and finance experience during which time he has advised on more than 50 transactions in the mining industry,
Golding was previously the head of corporate finance for Billiton and is currently non-executive chairman to the CCP 12J fund – the recently formed private equity fund run by former Nedbank resources banker Paul Miller.
According to Van Wouw, "we are very happy to be securing the considerable mining experience of both Roy and Michael – in their respective future roles as non-executive chairman and non-executive director.
"The depth and range of experience brought into the company will bring new understanding of the challenges being experienced as Cradle Arc matures into an established copper producer."