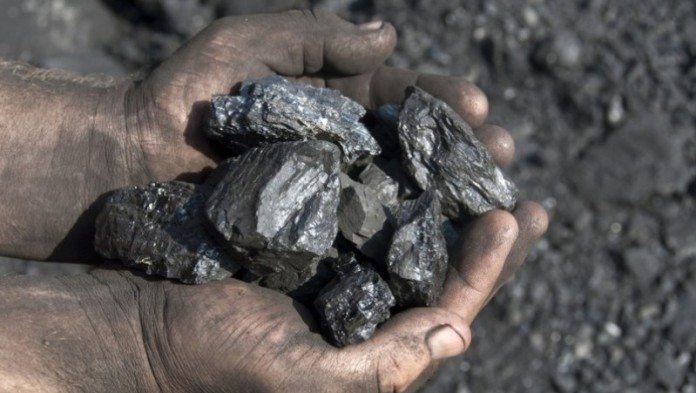 THE South African government's latest Integrated Resource Plan (IRP) 2019, sketching the energy generation mix to 2030, envisages coal remaining as the dominant energy source, at 59% of the total.
Coal currently accounts for about 77% of South Africa's power generation. South Africa's continuing reliance on coal will not please global anti-coal lobbyists, who have pressurised financial institutions to halt all lending to new coal projects.
Minister of minerals and energy Gwede Mantashe said on Friday that although some of South Africa's ageing coal-fired power stations will be decommissioned over the next 11 years (5,400MW by 2022 and another 5,100MW by 2030), coal will continue to play a significant role in the energy mix.
Government intended new investment in coal – the IRP 2019 provides for 1500MW of new coal by 2030 – should include technologies such as clean coal, underground gasification and carbon capture, to enable South Africa to continue using coal in an environmentally responsible way.
"There must be a just transition towards less carbon-emitting technologies – workers and communities in affected areas must, as far as possible, not be left worse off."
Mantashe said there would be a fifth round of renewable energy bidding – and many more, even a fiftieth round. "Our assumption is that renewables are here to stay. But renewables cannot blackmail everyone else to move from coal. We believe we need all technologies for secure supply of energy."
The IRP2019 also provides for 2,088MW of storage. Mantashe said renewable energy combined with storage would provide off-grid electricity to far-flung areas of the country. Some of the country's high-grade resources, such as vanadium, platinum, palladium, nickel, manganese, rare earths, copper and cobalt, could be used in battery technologies, creating new industries.
The IRP 2019 intends that by 2030, apart from coal, South Africa's energy mix will include 5% nuclear power (based on a 20-year life extension at Koeberg to 2044), hydropower 8%, solar photovoltaic 6%, wind 18% and gas and storage together 2%.
The biggest change from the previous draft circulated to Nedlac in March was consideration of the speed at which certain technologies could be brought on stream, which favoured gas and coal plants.
This plan was also 2c-6c/kWh more costly because it did not assume unconstrained use of gas. It allows for 1,000MW of gas in 2024 and another 2,000MW in 2027.
With clarity on this plan, Mantashe said he expected investors would come forward. But asked whether government could give investors any reassurances that it would not seek to renegotiate contract prices in ten years' time (as it is currently attempting to do with the early rounds of renewable energy and on its coal supply contracts), Mantashe said such a suggestion was "mischievous".
"We have an essential responsibility to manage the economy," he said. "We are told renewable independent power producers are coming in at 220c/kWh, but we are paying 425c/kWh a unit for round 1 because there is a guaranteed increase at CPI.
"This is unsustainable for the economy and all the intensive energy sectors of the economy are battling. We have a responsibility to say we are running into a problem and how can we all take a haircut to make the economy work."
He said government wanted to put a cap on the coal price "… not to kill coal producers, but not for them to make obscene profits.
"Only then can we talk to Nersa (the National Energy Regulator) about administered prices, cutting prices to key sectors of the economy. That is the plan."
The IRP2019 also allows for embedded generation from a variety of sources over the next five years "to the extent of the short-term capacity and energy gap" and after that, 500MW a year to 2030.
"This provision is meant to do away with the need for ministerial deviations for the licensing of generation for own use for plants above 1MW," Mantashe said. There was no cap on the amount that could be generated by a single project, "but it is for own use," he said.