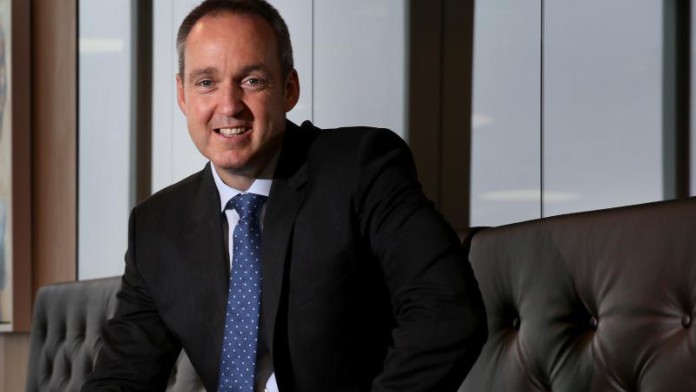 THE likelihood of South32 buying Anglo American's 40% stake in the Samancor Joint Venture, a manganese ore and chrome facility in South Africa's Northern Cape province, had decreased following an improvement in the price of the steel-making ingredient.
"It's a business we know well and we are a large player in it," said Graham Kerr, CEO of South32 in a conference call today following publication of the firm's half year figures.
"At the right price we would be interested in increasing our stake. That's our perspective. But let Mark [Cutifani: CEO of Anglo American] do his presentation. I suspect Anglo will have retreated from that process," he said.
South32 has a 60% stake in Samancor and operates the asset.
Anglo American is due to present its full-year numbers on February 21 in which comments about the group's decision to pivot on a previous divestment strategy are anticipated.
In February 2016, Anglo said that in order to cut net debt to below $10bn the group would divest of bulk mining products in favour of a new look focus on copper, platinum and diamonds. Days later, it was reported by Reuters that South32 would consider buying the stake "at the right price".
Since then, however, the price for manganese ore tripled in 2016 although prices have slipped lately. The performance of the mineral was one of the important factors behind South32's strong interim showing, published today.
The company posted headline share earnings of 11.6 cents/share which compares to a six cents/share loss in the interim of the previous financial year in which South32 booked $1.7bn in asset impairments.
It generated free cash flow of $626m building net cash to $859m from which it will subsequently pay a $192m interim dividend, equal to 3.6 cents/share. South32's dividend policy is to pay 40% of underlying earnings.
Mike Fraser, head of South32's South African assets, said the company would continue to opportunistically exploit the manganese market. It had previously exploited the market by selling stockpiles of manganese ore from its Wessels mine.
Some 2.6 million tonnes (Mt) of manganese ore was sold in the 2015 financial year compared to an annualised 3.1Mt in the first half of the current year. About 3.4Mt were sold on an annualised basis in the first quarter alone.
As a result, the South African manganese assets produced a near-$100m turnaround in underlying pretax earnings in the half-year, registering a $46m profit compared to a $51m loss in the corresponding period of the previous financial year
South32's other African assets include aluminium smelters in South Africa and Mozambique, and three thermal coal mines in South Africa's Mpumulanga province.
During the half-year, the group restarted 22 pots at its South African aluminium premises – equivalent to 3% of total aluminium production. This is production that had been taken off in September 2015. South32 said it had experienced less load-shedding by Eskom, the South African power utility.
Underlying pretax earnings came in at $90m from $21m previously at the South African aluminium assets while the vast improvement in thermal coal prices saw the South African coal assets jump in contribution at $128m from $46m profit previously.
In fact, earnings from South African coal comprised 16% of total underlying earnings and made the thermal coal assets – Wolvekrans Mining Complex, Klipspruit and Khutala – the third largest contributor to pretax earnings after Cannington ($165m), South32's silver and lead asset, and Australia Manganese ($207m).
For the second half of the financial year, South32 will make an investment decision on the life extension of Klipspruit, a predominantly export thermal coal mine where capital expenditure had been cut back to $250m from $500m previously. Kerr said the environment approvals required for the project were in place.
Group-wide, most production guidance was largely unchanged (no guidance was given for the South African manganese assets given the market strategy) while capital expenditure for the year remained at $450m.