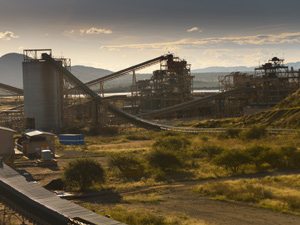 [miningmx.com] – THE proposed sale of Eastern Platinum's (Eastplats') South African operations to a Chinese company could not currently proceed whilst there was a dispute between the offeror's shareholders.
A year ago, Eastplats said that Hebei Zhongbo Platinum Company (HZP) had agreed to buy its entire South African business for $225m in cash – an announcement that saw shares in Eastplats increase by about a third.
The assets involved include the mothballed Crocodile River Mine near Brits along with the Spitzkop, Kennedy's Vale and Mareesburg projects.
However, it emerged in October that HZP was at odds with a shareholder, Beijing Hehe Fengye Investment Company, which was not prepared to sign off on the acquisition.
In October, Rozier said that the acquisition was proceeding "… until such time as the company can verify the validity of the statements made by Beijing Hehe with respect to the status of the transaction". That clarification has now been achieved.
Said Rozier today: "The company understands that the shareholders of HZP are currently engaged in a process to resolve their differences.
HZP has however advised the company that, until such resolution occurs, the transaction cannot proceed".
Eastplats was among the first of the South African based platinum producers to close its doors following the decline in platinum group metal prices when it shut its Mareesburg open-pit project and Kennedy's Vale Concentrator Project in 2012.
It had reported an operating loss in each of the four quarters of 2011, but the fourth-quarter performance booked a $76.5m loss. A year later, Eastplats suspended the development of its Crocodile River Mine.