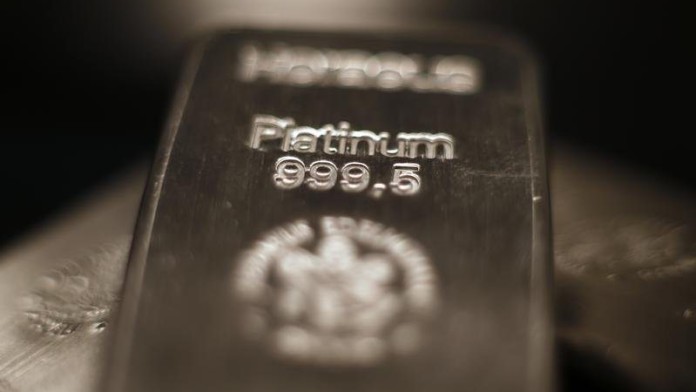 Northam Platinum shares rose more than 2% in early trading on the JSE on Monday following publication of a trading statement predicting maintained normalised earnings for the year to end-June.
According to the statement, both Northam's Zondereinde and Booysendal mines "recorded healthy cash margins despite difficult market conditions and higher operating costs."
Northam also indicated that the  2019 financial year results would be boosted by the treatment through the expanded smelter complex of some 170,000 of platinum group metals (pgm) worth about R2.5bn that had built up in inventory.
The build-up resulted from Northam's mining capacity being greater than its processing capacity before and during the 2018 financial year.
The Northam statement said, "the group's growth, diversification and optimisation strategy is on track with good progress being made in the development of the Booysendal South Mine and at Zondereinde and the successful commissioning of the second 20MW furnace which is performing well.
"This, together with the acquisition of growth assets such as the Western block resource adjacent to Zondereinde for R1 billion; the Eland Mine for R175m as well as the US-based recycling assets, contributed to record capital expenditure of R3.8bn."
Despite predicting that normalised headline earnings would be maintained at around R420m (previous financial year – R398.3m)  Northam indicated it expected a headline loss of between 185.9c a share and 216c a share (181.9c a share loss) because of the non-cash preference share dividends attributable to Zambezi Platinum which are consolidated in the results.
According to a note from JP Morgan Cazenove analyst Dominic O'Kane, Northam shares are rated overweight because "it has the most attractive investment case in 2018/2019 in our view."
O'Kane added, "whilst Northam's share price looks expensive on near-term earnings and free-cash-flow metrics, we believe it can re-rate rapidly from 2018 onwards as key project milestones are achieved.
" Commissioning of the expanded concentrator is expected in the first half of calendar year 2019 and Booysendal is expected to reach its expanded capacity of 475,000oz of pgm by 2021."