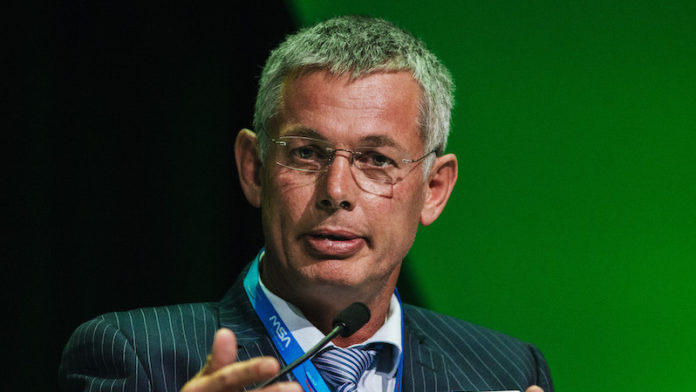 IMPALA Platinum (Impala) said refined platinum group metal (PGM) production for its 2020 financial year could be up to 15% lower as a result of COVID-19 related interruptions.
Refined PGM (6E) production is forecast to come in at between 2.6 to 2.9 million ounces compared to previous guidance of between three million to 3.4 million oz. Implats also pulled its unit cost guidance for the year owing to lower production and the impact of the heavy depreciation of the rand on imported goods.
The South African government's national lockdown aimed at preventing the spread of the COVID-19 virus resulted in the loss of 26,000 oz of PGMs in the March quarter.
Commenting in a third quarter production report, the firm's CEO, Nico Muller, warned of additional interruptions owing to the unpredictable nature of the virus which had claimed the life of an employee at its Canadian mine, Lac des Lilles.
"The group's focus for the remaining months of FY2020 will be multi-pronged and will include securing operational stability in a period where unplanned interruptions are likely to be a regular feature," he said in notes to the update.
As with other mining firms, the group has embarked on a return to work for about 50% of production. Consequently, it has introduced a raft of preventative and predictive health measures that extend to all aspects of employees' working lives.
For instance, employees taking medicine for pre-existing conditions have been provided with six months of medical supplies so as to avoid them having to visit hospitals during the lowered level of the lockdown regime.
"Employees are screened using questionnaires, thermo-scanning of skin temperature, and if necessary, core temperature screening, before entering their work areas," the company said. "Employees with risk indicators are isolated at dedicated areas at the operations and then transported to designated medical facilities for diagnosis and, if necessary, testing, quarantine and/or hospitalisation."
Ironically, Implats was on course for a good production year before COVID-19 struck and given elevated pricing for PGMs, a significant cash flow boost. Third quarter metal in concentrate production was 751,000 oz (Q3 2019: 700,000 oz) taking year to date output to 2.29 million oz (2.26 million oz).
In terms of third quarter refined PGM numbers, Implats produced 862,000 oz (702,000 oz), partly a function of increased working out of metal in inventory, taking refined PGM production for the nine months ended March to 2.18 million oz (2.29 million oz).
On inventories, Muller said Implats had taken the opportunity during lockdown to work through its metal reducing the stockpile by a significant 150,000 oz. About 200,000 oz remains in inventory for processing in a constrained environment.
The dollar price of platinum has remained largely range-bound, but the palladium price was recorded at $2,680.75 per ounce at the end of February. It has since eased to just under $2,000/oz but the deterioration of the rand means the price received on a spot basis it still a handsome R36,628/oz compared to R41,540/oz end-February.
Implats said its balance sheet was in good shape. Net cash was R3.2bn as of March 31 compared to net cash of R2.1bn at the end of its 2019 financial year on June 30. Implats has a revolving credit facility of R4bn which is undrawn taking total liquidity to R12.9bn compared to R12.2bn end-June.
Non-essential capex cuts had also been made, although details were not provided. Implats had also extended the maturity of a Standard Bank loan totalling R865m associated with a black economic empowerment scheme at its Marula joint venture to September 30 from June 30 previously.