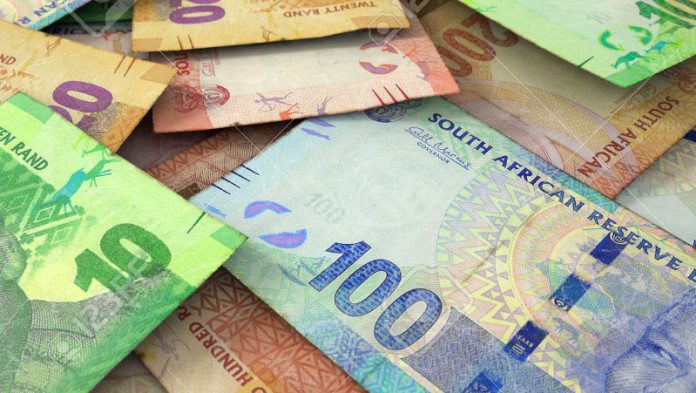 WITH a second credit rating downgrade for SA confirmed, it might be worth weighing up the pros and cons of the recent resuscitation of rand hedge stocks, especially the mining shares.
There has already been some activity among the mining firms that enjoy dollar-denominated revenues such as the Johannesburg-listed gold firms and, to a lesser extent, the platinum group metal companies.
But given the leverage of some stocks to a weaker currency, there may still be some road to travel for the likes of Lonmin, for instance, which has estimated upside to its pretax earnings of 120% whenever the currency weakens 10%, according to Goldman Sachs.
Next in line is Anglo American Platinum (Amplats) which would experience a near 80% boost to pretax earnings in the event of that quantum of rand weakness, followed by Sibanye Gold (50%), Impala Platinum (30%) and Kumba Iron ore of just under 20%.
"South African political turmoil deepened as Speaker Baleka Mbete said she is considering a request to recall lawmakers to debate an opposition-sponsored motion of no confidence in President Jacob Zuma," said Goldman Sachs a few days before the vote debate was formalised for April 18. "This could likely see a rotation out of SA-focused sectors into sectors that have a dollar-based revenue stream and benefit from ZAR depreciation," it added.
Already gold counters are starting to benefit. The rand gold price is 12% stronger since March 24 when it touched R498,883 per kilogram – its lowest level in about 15 months. In short, gold firms are generating R60,000 more per kilogram of gold produced today than just over two weeks ago.
But investing in rand hedge stocks is not a slam dunk choice for investors in these politically and economically darkened days. According to a report by Citi, short-term profitability gains may be countered in the long-term by labour instability and rising costs as inflation starts to march north.
It also questioned whether the anticipated cash flow rush from higher revenues will materialise on a relative basis. "We caution that though the rand has weakened considerably over the past week, it still trades stronger today than it did on average during the second half of 2016," said Citi.
"This, together with increasing capital and exploration expenditure in 2017 (as per company guidance) and our expectations of rising unit costs as high grade material runs out, imply that market expectations for earnings and free cash flow remain too optimistic," it said.
When the former finance minister, Nhlanhla Nene was removed by President Jacob Zuma in December 2015, there was a 200% rally in the FTSE/JSE gold index. However, a similar run can't be expected as the index today is trading some 63% above the 883 points it traded back then.
There's also the effect of more populist politics in South Africa and the imminence of the mining charter which may now face less opposition from the National Treasury given one amendment in the document that called for a mining specific tax collection body.
"The past week's events to us suggest that the SA political landscape is changing towards a more populist agenda at a time when the new mining charter is due. Following the recent rally, we doubt whether investors are appropriate considering the potential implications from a more populist regulatory regime," said Citi.
Said James Wellsted, head of corporate affairs for Sibanye Gold: "This [the events that led to the depreciation of the rand] is good for revenues and margins in the short term. But political and economic uncertain is not a positive for us".