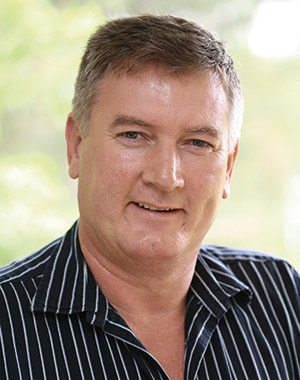 EASTERN Platinum (Eastplats) is studying the viability of processing chrome and platinum-bearing tailings at its mothballed Crocodile River Mine (CRM) and has retained SRK to conduct a feasibility study.
In an announcement to the Johannesburg Stock Exchange today it also said it hoped to file the numbers for its 2016 financial year in two weeks when an audit by Deloittes into certain share purchase agreements in respect of the firm's black economic empowerment shareholding for $13.4m (R176m) is expected to be concluded.
Anton Lubbe, chief operating officer of Eastplats' South African operations, said the BEE transactions were not complete and these agreements were concluded at about the same time as the sale of Eastplats' subsidiary, Barplats Mines, to Hebei Zhongheng Tianda Platinum Company (HZT) – a $50m deal that was subsequently voted down by about 85% of Eastplats' shareholders.
HZT is suing for punitive damages, but Lubbe argued in an answering affidavit lodged with the High Court (Pretoria) in another matter that in failing to win shareholder support the transaction had failed a condition precedent.
The particular circumstance in which HZT finds itself is that between signature of the deal and the shareholder vote, Eastplats management changed following a management ouster. It's understood that new management thought former management's deal seriously under-valued CRM.
Lubbe's answering affidavit addresses a separate legal claim against Eastplats for R31m and default interest by Alpha Global Capital, a former lender to Eastplats' initial BEE deal.
Alpha Global contends that Eastplats ought to be wound up because it is unable to pay its debts. The R31m claim refers to a clause in a 2007 agreement that if there was a specified corporate reorganisation in the Eastplats group, including some of its BEE structure, Alpha Global would receive a third tranche.
Eastplats argues that while there was such a reorganisation in the BEE structure, the claim for payment has prescribed; and Alpha Global is not entitled to receive the third tranche.
Lubbe mentions in the answering affidavit that Eastplats may approach the market for additional funds to start up CRM and Mareesburg but a major part of the document's argument is to show Eastplats is solvent.
Miningmx reported in the past that cash on hand in Eastplats had fallen prior to the ouster of previous management in July 2016 to about $25m from $51m.
Lubbe said, however, that the decline in cash could be accounted for with some $2.6m being paid in severance fees to previous management, while $13.4m had been provisioned for the BEE deal.
A further $5m was payable as part of a proposed break-fee to HZT while about $5m had been spent on care and maintenance costs for the nine month period ended 30 September 2016
In arguing the company's solvency, Lubbe said Eastplats still had cash on hand as of end-September of $29.2m – equal to two years of liquidity based on 30 September 2016 operating cash flow levels – and assets of $167m versus liabilities of $13.2m.
PROJECTS
Commenting in the affidavit, Lubbe said that in addition to processing CRM's tailings, the company was also investigating the refurbishment of the CRM processing facility and "… a specific study and assessment of Mareesburg open pit".
Mareesburg was shuttered along with the Kennedy's Vale Concentrator project in 2012.
It seems likely, however, that the assets closed down by Eastplats' former management between 2011 and 2013 – namely CRM and the Kennedy's Vale project – are likely to stay in mothballs whilst the platinum price continues to languish.