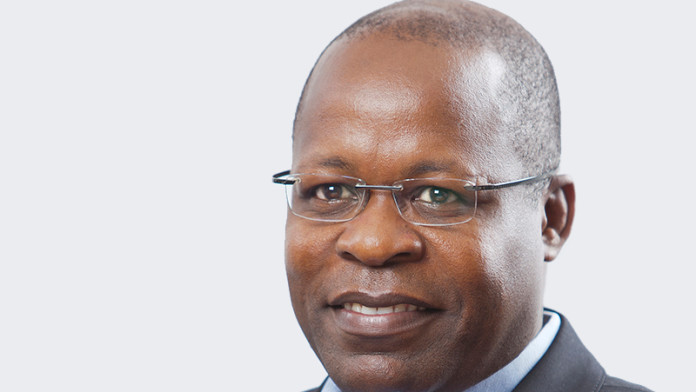 LONMIN CEO, Ben Magara, said the platinum producer continued to find "levers to pull" following an improved third quarter mining performance in which net cash also increased.
Total tonnes mined at Lonmin's Rustenburg premises in South Africa's North West province increased to 2.7 million tonnes, an increase of 3.8% on third quarter production in the 2016 financial year, and 13.2% higher quarter-on-quarter.
Lonmin maintained full-year sales guidance of between 650,000 to 680,000 ounces following third quarter sales of 180,348 platinum ounces.
As a result of the higher volumes, unit costs reduced by 4.7% quarter-on-quarter to R11,278 per platinum group metal (PGM) ounce (6E basis), and increased 6.4% year-on-year, slightly above inflation.
The outcome on the critical cash metric was an $11m increase at the end of the third quarter to $86m despite uninspiring average rand prices for the PGM basket. At R11,506 per PGM ounce, the rand price received was down 3% year-on-year.
"We continue to find levers to pull, in this 'lower prices for longer' environment and to make the improvement of our performance a priority," said Magara in a statement.
Magara's comments seem to be a rebuttal of notable analysis in February this year by RMB Morgan Stanley analyst, Christopher Nicholson who observed that Lonmin's business improvement plans were an attempt to "pull on every last lever" each of which had a counter-vexing negative consequence.
Said Magara: "I am particularly pleased that our net cash has improved. Despite the difficult global macro-economics and the complex and challenging socio political operating environment, we are still able to find common ground for Lonmin to deliver this sustained improved performance".
"We had a pleasing operational performance all round and continue with our decisive work and aim to be at least cash neutral even at current low PGM prices and a strong rand."
Lonmin required a $407m recapitalisation at the end of 2015 in a rights issue which was supported by the government-owned Public Investment Corporation (PIC), principally in an effort to save the offer and avoid the retrenchment of some 30,000 jobs employed in Rustenburg.
"A strong set of results," said Goldman Sachs in a results alert. "Platinum sales were ahead of our estimates while costs were lower than the lower end of the guidance which saw the company's balance sheet strengthen a bit.
"We see this set of result as positive and expect the stock to outperform today, especially on the back of higher PGM prices," Goldman Sachs added.