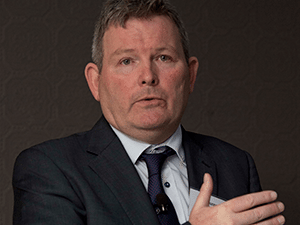 NORTHAM Platinum has stepped into the platinum group metal (PGM) recycling business after unveiling a $10.7m (R139m) deal in which it will buy a US-based facility from A1-Specialised Services.
The transaction will give Northam more exposure to the thriving palladium market which is predominantly recovered when automotive scrap is recycled.
"We will start slowly and see how we are able to penetrate the US market," said Paul Dunne in a telephonic interview today. "That market is potentially 2.3 million oz of PGM by 2024 so it's a strategic move for us," he said.
The process is that automobile exhaust scrap is purchased from which the PGM is extracted. The mineral is then milled, sampled and will be sent to South Africa for further processing through Northam's Base Metal Refinery.
The facility, which is located in Pennsylvania, once produced 300,000 oz in recycled PGM, said Dunne. A-1 is the company embroiled in legal suits with Impala Platinum which the South African company said had failed to meet a contract.
The deal consideration, due to be completed by no later than September 1, will be settled in cash by Northam. Said Dunne in a statement to the Johannesburg Stock Exchange: "The transactions represent a low cost entry by Northam into a key segment of the broader PGM market. Northam has secured an excellent asset base of strategic future importance".
The Premises consist of approximately 30 acres of land as well as buildings measuring approximately 301,000 sq.ft used for warehousing, manufacturing and office space. It has direct access to excellent surrounding infrastructure, including roads and a direct rail connection, said Northam in its announcement.
This is the second investment by a South African company in platinum recycling after Sibanye Gold bought Stillwater Mining, another US company, which has significant presence in recycling PGMs.
The World Platinum Investment Council (WPIC) said in its most recent quarter report that platinum recovered from spent autocatalysts was at quarter-on-quarter, but up 7% year-on-year at 300,000 oz. It forecast that total recycling – which also includes metal recovered from jewellery, would fall 6% year-on-year to 1.76 million oz in 2017.