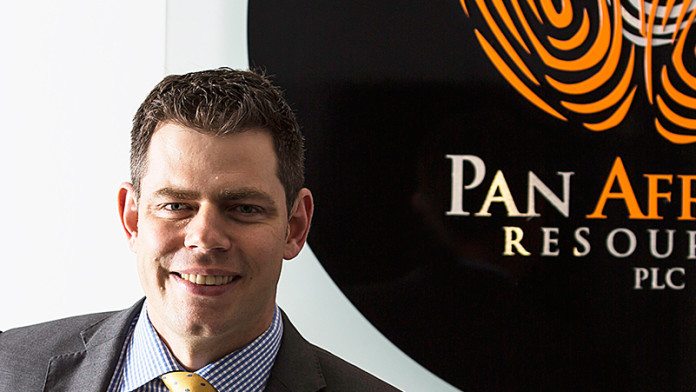 PAN African Resources (Pan African) has sold its platinum tailings retreatment facilities, Phoenix Platinum, to Sylvania Platinum for R89m in a transaction that would bolster its balance sheet and allow it to focus on its core activities.
"The disposal of Phoenix Platinum, which for some time has been non-core to Pan African, enables us to further strengthen our financial position and to focus on our large gold operations and the construction of the Elikhulu project," said Cobus Loots, CEO of Pan African, in a statement.
In truth, Pan African has bigger fish to fry than worrying about the platinum re-treatment assets having set down a medium term ambition of growing gold production 50%.
In line with this strategy, Pan African completed the R275m sale of its Uitkomst coal colliery to Coal of Africa (CoAL) earlier this year having in 2016 committed to its R1.74bn Elikhulu Tailings project which would take total gold production in the range of 250,000 ounces per year.
In addition to this, the company is assessing the feasibility of reopening a shaft at Evander Gold Mine which could add between 30,000 oz to 40,000 oz a year in gold production. Coupled with some relatively modest capital spend spend at the Fairview section of Barberton Gold Mines – which could add another 10,000 oz/year – Pan African could sport production of 300,000 oz/year without having to resort to merger and acquisition activity of its own.
Production in the 2017 financial year was disappointing at some 173,000 oz compared to its normal run-rate of 190,000 oz owing to operational problems at Evander.
In its statement, Pan African said disposing of Phoenix Platinum would enable it to focus on Elikhulu as well as other "… organic and acquisition growth opportunities". Loots commented to Miningmx recently that the company would consider the merits of buying open-castable gold resources in sub-Saharan Africa.
Sylvania said it had produced 17,954 oz of platinum group metals (PGM) from its Sylvania Dump Operations in the fourth quarter taking full-year production to 70,869 oz and exceeding the upper end of its revised guidance range of 65,000 oz.
Although Pan African's financials are due out in September, it disclosed in a trading and production update on July 20 that net debt had fallen to R66.7m following the equity raise – in which R125m was raised in a offer 50% over-subscribed – and the Uitkomst sale which was in shares and cash.
The Sylvania Platinum transaction was conditional upon the conclusion of a confirmatory due diligence and other suspensive conditions and is expected to be finalised within a 90-day timeframe as of the announcement.
Shares in Pan African have been under pressure for the last 12 months falling to R2.30/share compared to R3,95/share, a decline of about 42%.