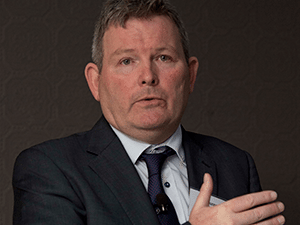 Northam Platinum shares rose more than 4% to around R45.75 in trading on the JSE today after the release of annual results showing a 60% rise in operating profit to R614m and news that the Department of Mineral Resources (DMR) had approved Northam's acquisition of the Tumela section of Amandelbult from Anglo American Platinum.
Acquisition of Tumela will add 16.7m oz to the platinum group metal (pgm) resources owned by Northam's adjacent Zondereinde mine increasing its life-of-mine by 10 years to 30 years.
A number of conditions precedent remain outstanding before the deal can be finalised including permission from the DMR for Amplats to dispose of Tumela and the granting of an environmental permit to Northam in terms of the National Environmental Management Act.
Another positive factor was CEO Paul Dunne's claim that Northam is now the lowest cost producer in the platinum industry which represents a huge turnaround from the situation of a decade ago when Northam was the highest-cost producer in the business.
Northam's strategic situation has been transformed through development of the new low-cost , mechanised Booysendal mine and improvements in efficiency at the traditionally high cost Zondereinde mine which is the deepest mine in the platinum sector.
The claim to being the lowest cost producer in the platinum sector has been made by various groups at various times and is difficult to confirm because of the different accounting systems used by the individual platinum mining companies.
Queried on this Dunne replied, "We would not claim this if it was not true. You have to standardise the analysis. You take all the revenue generated by any company and divide by the platinum ounces they produce to get a basket revenue price.
"Then you do the same on the cost side but you have to include all costs – and that's very important because not everybody includes all their costs when they do this calculation – and divide by platinum ounces to get a platinum cost number which is directly comparable across the sector.
"That cost number must include stay-in business capital expenditure. After this latest set of results I don't think anyone is going to dispute that Northam is the lowest cost producer."
Turning to the platinum market Dunne repeated his long-held confidence over a recovery in the platinum price based on his conviction that the application of platinum in vehicle autocatalysis would grow not decline.
He added, "combine that with a declining primary production from South Africa which accounts for 80% of the source of this metal and we see an opportunity because of the widening gap between demand and supply. That is why Northam continues to invest.
"It is our considered opinion that platinum production from South Africa will be below 4m oz this year. We peaked in 2006 at around 5.3m oz so that's a significant decline in primary supply."
Asked why the platinum price had remained stagnant despite this situation Dunne replied, "there has been a lot of negative sentiment towards platinum. There was the story that recycling would allegedly replace primary platinum production but that has not been the case. Then we had the diesel vehicle debacle which was negative for platinum and that story is still out there.
"The latest one is the battery electric vehicle (BEV) technology story which in our view has been oversold. There's a role for BEV technology but we just don't believe the hype around it damaging the platinum industry. "