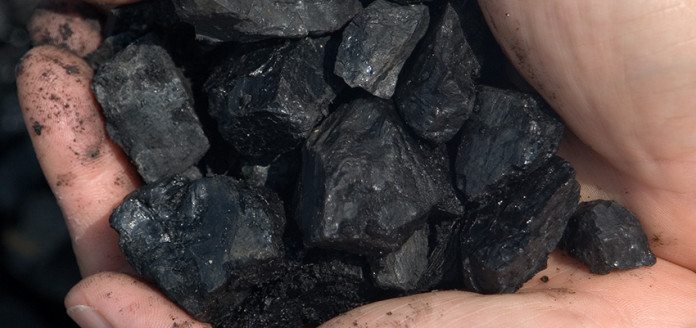 UK-listed firm Petra Diamonds built a business out of buying the assets De Beers no longer wanted to operate whilst for the Anglo company, it found in Petra a reliable partner to which it could sell mines without fear of any come back either from an environmental or operating perspective.
It looks as if the newly founded Seriti Resources is hoping to develop a similar relationship with Anglo American. Having announced plans to buy Anglo's Eskom-dedicated mines, CEO Mike Teke is very quickly talking of follow up deals that extend to the group's export mines, and perhaps even its 70% stake in Kumba Iron Ore.
Teke has a preference iron ore and manganese, but first he'd like to add more coal prospects including the prospect of snapping up New Largo, a long-standing 15 million tonne a year project that was last estimated to cost R20bn to build, but which will probably involve more capital today.
And if Teke thought negotiations to buy up the Eskom mines from Anglo were contorted, then the task ahead in taking up New Largo may be even more difficult. It's not an easy deal to get away.
First and foremost, there will be Eskom's position on New Largo. It needs the mine to be built because it's central to supplying the right kind of coal to its Kusile power station, currently under construction. But there's an issue in respect of funding the coal project.
Previously, Eskom dedicated mines were paid for by Eskom, but the utility has since forsaken this notion given the expense and pressure on its balance sheet – a situation only likely to be intensified by the recent ratings downgrade it and South Africa suffered.
"It would have been much more complicated to package New Largo along with the other Eskom dedicated mines because the project is not built yet," said an analyst. "All the three mines Anglo is selling require is a good operator that meets with Eskom's criteria, but with New Largo it's completely different," he said.
Eskom will also have learned from its Medupi experience where commissioning delays led to take-or-pay penalties imposed by its contracted coal supplier Exxaro Resources which had spent R10bn expanding Grootegeluk. According to an analyst, Eskom will use interim measures to supply Kusile whilst its painstakingly adds units to its overall generation plan.
With Eskom unlikely to help fund the mine, Seriti will almost certainly use such a transaction to list. This will require it to dilute its black-owned shareholding from its current 79% to somewhere between 50% and 60%. That's all good and well, but it will take time.
Then there's also the question of Anglo American's existing empowerment partner in Inyosi which has a 26% to 27% stake in the project. It may be that Inyosi is content to participate in the trade sale of New Largo, but it will certainly add a layer of complexity to the transaction.
Norman Mbazima, deputy chairman of Anglo American South Africa, said attention would turn now to assets such as New Largo in terms of Anglo's plans to divest of its non-core assets. But as before it's under no pressure to sell while the ins and outs of an undeveloped thermal coal prospect is unlikely to move the group's share price.