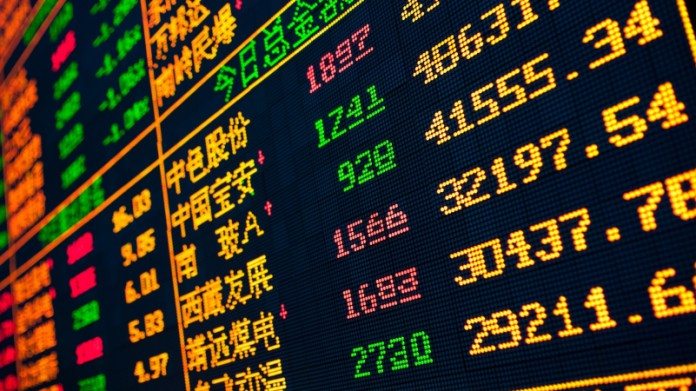 US dollar strength was likely to remain a major headwind for mining stocks for several months at least, said Goldman Sachs on a day when Johannesburg's leading miners were heavily sold.
Shares in Anglo American, BHP Billiton, and Glencore were 6.13%, 4% and 2.9% weaker respectively, but it was the precious metals that were hardest hit.
Harmony Gold was 7,9% lower. AngloGold Ashanti, Gold Fields and Sibanye Gold were 8%, 9.4% and 7.77% lower respectively. Impala Platinum, which said yesterday its CEO, Terence Goodlace, would leave in December, was 8.3% lower versus a 4% decline for Anglo American Platinum, its main rival.
"Having been a major tailwind in the first four months of the year, the US dollar looks set to become a headwind for mining equities for another few months at least and it is very hard to see metal exposure outperforming if the dollar strength continues," said Goldman Sachs in a morning note ahead of the day's trade.
The main influence behind dollar strength was minutes by the US Federal Reserve on May 18 that put the prospect of a June hike back on the table, described by Goldman Sachs as a hawkish surprise.
"That old saying, 'when the US sneezes, the world catches a cold', and the variations off it, still holds true today," said Investec Securities.
"The likelihood or not of Fed rate rises, and its flow-on effect on inflation and the US dollar, remain powerful drivers of sentiment towards gold and commodities and currencies generally," it said.
After starting May 18 at $1,276/oz, the gold price slipped to $1,245/oz in early US trade before staging a slight recovery. It was last trading at $1,250/oz. The gold price suffers when the prospect of higher interest rates arises, which leads investors to worry about higher lending costs.
"The common denominator is the stronger US dollar, which has been pulling the commodity prices lower," Norbert Ruecker, head of commodity research at Julius Baer Group told Bloomberg News.
"Within different commodities markets, a lot of the highest-cost production is in emerging markets. A big strengthening in the dollar makes that emerging markets production cheaper," he said.
The price of iron ore, which surged from about $40/t at the beginning of the year to $70/t by mid-April, has since cooled to below $60/t. Compounding matters Vale, the world's largest producer of the metal, warned of continued volatility in the trading of the mineral.
Claudio Alves, global director of iron ore marketing and sales at Vale, told Bloomberg News that the improvement in the iron ore price wasn't fully supported by fundamentals, and that low-cost supply would increase. "We'll have to prepare for tougher periods," said Alves.
"The price less than one month ago was more than $70. When you come back three months ago, it was $38. This shows there's a big volatility," he said.