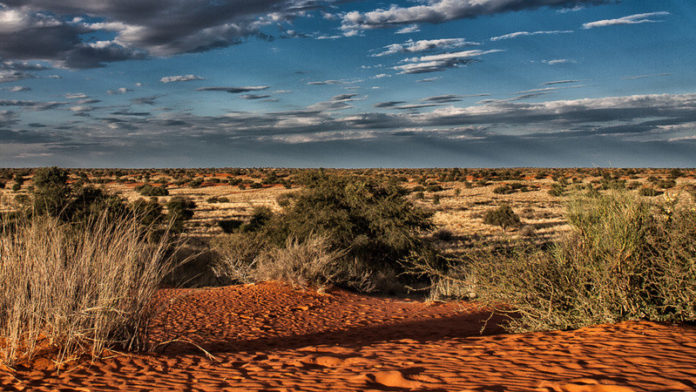 PLANS to build a 62,000 ton a year (Mt/y) copper mine in Botswana's Kalahari copperbelt received a boost after US private equity company, Resource Capital Fund (RCF), took up an 11.9% stake in the venture worth $70m.
"The introduction of RCF brings a further industry leading investor into our financing group," said Johan Ferreira, CEO of Khoemacau Copper Mines which in February began the construction of the Khoemacau mine. Khoemacau Copper Mines has Cupric Canyon as its principal shareholder.
By dint of RCF's investment, and an additional equity $15m injection by existing Khoemacau shareholder, Global Natural Resource Investments (GNRI), the total funding package for the mine has increased to $650m from the $565m announced in February.
The proposal is to first build a "starter project" of the Khoemacau mine, at a cost of $397m over the first two years. The mine, which will have an initial life of 20 years, will also produce 1.9 million ounces of silver a year. There are plans to take copper production to 100,000 tonnes over time.
Ferreira said the project funding package "… provides the flexibility necessary to financially de-risk this development and also secures the funding to continue exploration and feasibility work on our exciting expansion options".
The Starter Project was expected to produce a high quality copper concentrate with an average grade of approximately 40% copper and high-grade silver.
The average life-of-mine C1 cash costs, net of silver by-product credits, are estimated to be $1.47 per pound ($/lb) at consensus pricing and $1.67/lb including sustaining capex, and before accounting for the silver stream.
The development of a large copper facility is an important step for Botswana's minerals and resources sector which has been heavily dominated by diamond production.
In June, MOD Resources, a Sydney-listed company developing the T3 project in the Kalahari, became subject of an improved takeover offer from Sandfire Resources which will pay A$167m for the company.
MOD Resources said in April that in its feasibility study, it found T3 could produce 27,000 tonnes a year of copper, peaking at 30,000 tonnes/year. "T3 is a large, open-pit mine which is a great way to start up production," said Julian Hanna, MD of MOD Resources, adding that there was potential for an underground development on the property.
In addition to copper, Botswana has an emergent thermal coal industry. Minergy, a company aiming to list in London later this year, is developing the Masama mine that will supply thermal coal to South Africa.