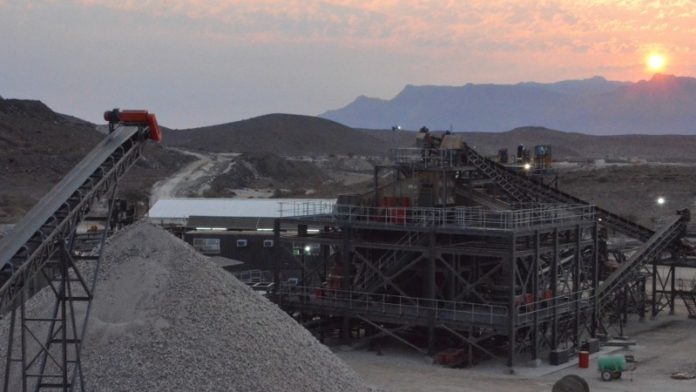 AFRITIN Mining, a company listed in London, unveiled first production from its redeveloped Uis tin mine in Namibia, and said it would sell tin concentrate in a one year deal with Thailand Smelting and Refining Company (Thaisarco).
"We are delighted that our vision of bringing this historic mine back into production after almost thirty years of closure has taken a significant step forward," said Anthony Viljoen, CEO of Afritin. "After only two years, AfriTin is still the only pure-play producing tin company," he said in a statement.
The funds will be used for general corporate purposes and to bring the pilot plant at Afritin's Uis tin mine in Namibia to first stage production on time in the second quarter of this year, said Anthony Viljoen, CEO of Afritin Mining in a statement.
Afritin would target a design capacity of 500,000 tons of ore a year by the fourth quarter which translates into tin concentrate production of 60 tons per month. The first phase of a pilot plant was completed on July 26. Hot and cold commissioning was near completion.
In May, Afritin raised £3m through a share placement and arranged an additional £1.7m working capital facility with its 9.5% shareholder, Bushveld Minerals, also listed in London, in order to bring the pilot plant online.
Shares in the company moved up 1.4% in mid-afternoon trade on the Alternative Investment Market. On a year-to-date basis, shares in the company are slightly higher at some 3.55 pence/share compared to 3.25p/share.
In terms of the offtake agreement, concentrate would be shipped via Walvis Bay to Phuket, Thailand with Thaisarco paying AfriTin on the basis of "… actual tin content in the concentrate per AfriTin's analysis at a lowest LME [London Metal Exchange] price less treatment charges, unit deductions and impurity charges", the company said.
"These concentrates will be smelted and processed into quality tin ingots, granules, solder, high purity products and powders," said Andrew Davies, CEO of Thaisarco. The offtake deal signalled "… a vote of confidence in the long-term development of the mine by a key player in the global, conflict-free tin concentrate market," said Viljoen.
The Uis Tin Mine, once the largest conflict-free hard-rock tin mine in the world, was discovered in 1911 with mining commencing in 1950. As a result of unfavorable market conditions at the time, the mine went into care and maintenance and was closed.
"This tin concentrate is the first produced since the closure of the mine and is an important milestone for the company as well as having a significantly positive impact on the community of Uis," said Afritin in its statement.
"Having produced first tin concentrate, concluded an offtake agreement and secured a working capital facility for the ramp-up phase of the Pilot Plant, AfriTin is on track to create the first revenue-generating, conflict-free asset in our portfolio," said Viljoen.