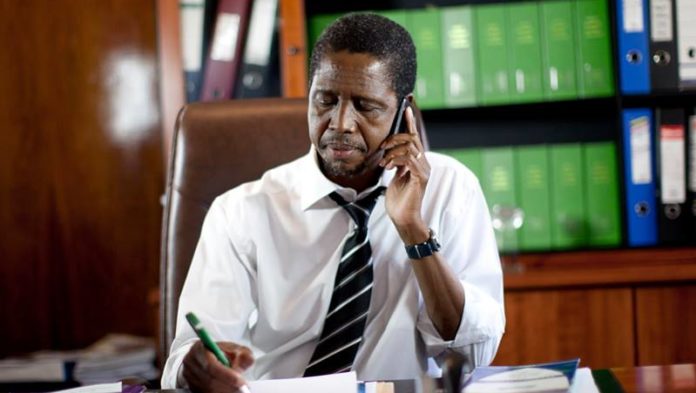 A DRIVE by Zambia to extract more revenue from its copper mining firms will be given fresh context on Friday (September 27) when the southern African country presents its national budget, according to a report by Bloomberg News.
The newswire said in a report today that the budget will show a country strangled by the escalating cost of debt whilst pressures brought about by an over-spend on roads, farming, and energy subsidies, and the impact of a drought, will also become apparent.
Citing data from the International Monetary Fund (IMF), Bloomberg said Zambia's debt would increased to about 90% of gross domestic product (GDP) from less than 50% of GDP in 2014, a year before Edgar Lungu first stepped in as the country's president.
Lungu was subsequently re-elected for a second term which began in 2016. Since the beginning of the year he has led a campaign to expropriate the copper mining assets of Vedanta which he said had failed to meet its obligations to the country.
Last year, Zambia promulgated new royalties for its copper industry, a development mining firms said would result in a decline in new investment. Zambia's copper production is forecast by the Zambian Chamber of Mines to fall to 750,000 tonnes. This would be the first time production has declined since 2013.
"The clock is ticking for Zambia to get its finances on a more sustainable path," said Bloomberg News.
"Yields on its dollar debt have topped 20% this year as investors fret over the government's ability to repay when the first of its $3bn in Eurobonds is due in 2022. With yields this high, refinancing, if possible, would be costly. And there's an election due in 2021, making the necessary spending cuts politically more difficult after next year," it said.
The budget will be presented by Finance Minister Bwalya Ng'andu who replaced Margaret Mwanakatwe, fired by Lungu in July.