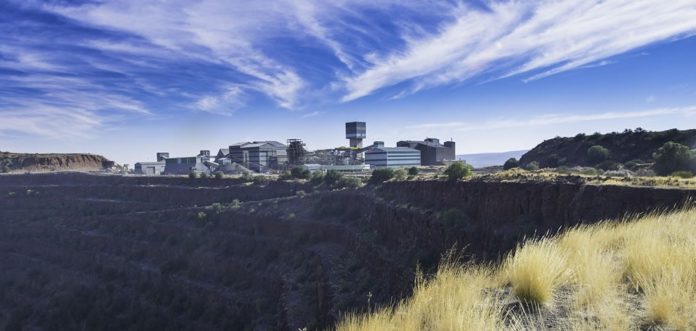 RICHARD Duffy, CEO of Petra Diamonds, is hoping Brexit-weary Brits will buy in to the 'romance' of the firm's Cullinan mine, situated a dusty, sun-baked 30km east of Pretoria.
That's the aim of a joint venture between his company and UK jewellery store Boodles where diamonds marketed as having been mined from Cullinan are being sold.
The intention is to play up the history as well as the modern day benefits associated with Cullinan diamonds remembering, of course, that in 1905, a very large 3,106 Cullinan rough diamond was cut and polished into pieces now worn and borne by the UK monarchy when the grandiloquent occasion befits.
Sound hopeful?
Perhaps, but in the current diamond market, everything little bit helps. Duffy, who began duties at Petra in April, acknowledges the diamond company is walking a tight rope in a very wobbly market. Petra is shouldering $541m in net debt and is pushing hard to generate as much revenue as it can.
The concern, however, is that if the diamond market deteriorates markedly from today's status quo, then revenues will be depressed to such an extent that the company falls foul of its debt covenants. Debt covenants are agreed limits expressed as financial ratios to which the company can safely go before the bankers rush in.
"Given where the market is, and the ongoing weakness, it's prudent of us to engage with lenders. Certain of our covenants may be threatened," Duffy says in an interview with Finweek following the UK firm's year-end results.
"The deal with Boodles is by no means a branding strategy, but we are hoping to get better prices for our diamonds," says Duffy whose maiden financial results included a $247m impairment of assets – on the back of poorer market conditions – and a $258m net loss.
The company has all but completed its period of high octane investment which saw net debt peak at $288m in 2016, and has now embarked on a $150m to $200m by 2022 cash flow improvement plan, but the market isn't going its way, and may even hurt the ability of the company to deliver its cash flow goals.
Cullinan received $15 per carat less per diamond in Petra's 2019 financial year than in 2018. Two other SA mines – Finsch and Koffiefontein – were also under pressure, whilst Williamson, a mine in Tanzania, received more than $30 per carat less than in 2018.
According to a report by Citigroup this month, a cut in US interest rates and the onset of recession could add further pressure on the diamond sector, especially as dollars flood into gold, traditionally viewed as the safe-haven investment.
"Gold has that counter-cyclicality," said Duffy, who would know as he was previously CFO of AngloGold Ashanti, the SA gold producer. "But then, historically, diamonds have always traded a percent or two above global GDP. You also have that supply/demand fundamental relationship in the diamond sector whereas gold is governed more by sentiment," he says.
The belief is that the world is running out of new sources of diamonds. What this means is that pricing in the medium-term will be restored, assuming forecasts are correct that newly mined diamond supply will fall to 115 million from 150 million carats currently. The process will begin in 2021, according to Petra's data.
For now, though, it feels slightly like survival for Duffy; and probably not what he was anticipating when he took up the post? "You're right," he says: "I wasn't expecting the diamond market to deteriorate so sharply, but the asset base is very robust and I'm not afraid of the challenge. There is a good team in place. It's been made tougher by the market but it will, in time, recover".