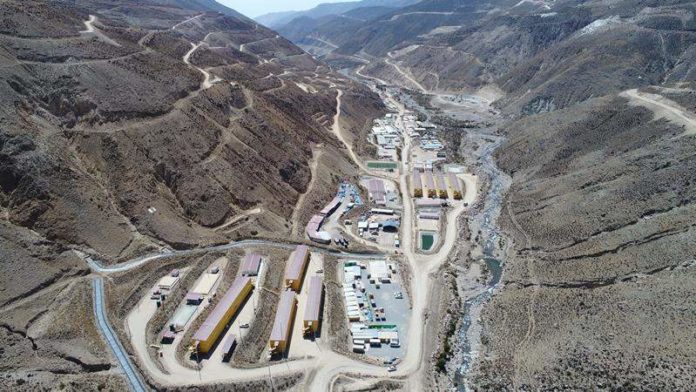 ANGLO American sounded a bullish note regarding its Quellaveco copper project in Peru telling reporters the asset would "print money for a long time" and that an expansion of a similar scale to the planned mine was "out there".
""We've seen enough anomalies to know there's probably another Quellaveco or something similar out there for us," reported BusinessLive citing Tom McCulley, CEO of Anglo American in Peru. "It's just a personal opinion … I think this is a generational asset and it will be a licence to print money for a long time," he said.
The mine will generate 330,000 tons a year of copper in the first five years of the project from 2022, as Anglo targets nearly doubling copper output from the mines it manages and participates in to more than 1-million tonnes a year from 600,000 tons, said BusinessLive.
The production costs at the mine in the first decade are expected to be $1.05/lb against a prevailing price of $2.57/lb, said BusinessLive.
Anglo is working on a long-term price of $3.10/lb as the market moves into a deficit around 2030. Because its concentrate will be largely free of contaminants it will fetch a premium to those copper prices, McCulley said.
The outlook for copper is enormously positive, according to a report by Bernstein analyst, Paul Gait, recently featured in Miningmx. Gait said copper was the most appropriate metal in helping the world become carbon neutral.
The expected tripling in wind farm capacity from the current 600GW in output in the next decade equates to 330,000 tons of new copper demand a year, at a 9% compound average growth rate over the next 10 years, he said.
"In other words, we should be expecting almost one million tons per annum of incremental copper demand coming from wind power alone in 2029," said Gait in the report. The proliferation of solar power is also expected to make demands on copper supply.
"Our conclusion is that to meet the government 2030 emission targets, copper needs to be priced at $8,800 per ton, or a 40% uplift from today's prices," said Gait. "For rapid decarbonisation, the price implications are extreme. The Greta Scenario of complete decarbonisation by 2025 requires prices to rise to $20,000/t or even higher."
McCulley said that Quellaveco, one of five global copper projects designed to produce upwards of 200,000 tons of copper each as they come into production during the next five years, is likely to be one of the last mines to be built of this size.