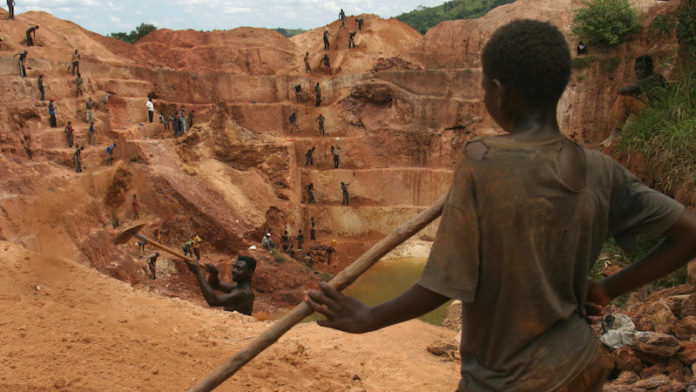 HUAYOU Cobalt, China's biggest cobalt producer, will stop buying from individuals in the Democratic Republic of Congo (DRC) owing to pressure from customers and rights groups concerned about child labour in the informal mining sector, said the Financial Times.
The newspaper said Huayou, one of the top global suppliers of the metal used in batteries for electric cars and mobile devices, has faced growing scrutiny in recent years over human rights violations in the DRC, which accounts for more than two-thirds of global output.
It was named alongside technology companies including Apple, Dell and Microsoft in a US class-action lawsuit filed on behalf of families of children killed or injured while mining cobalt in the central African nation, said the Financial Times.
Huayou has said it has cut child labour out of its supply chain and is working to help formalise small-scale mining in the DRC through efforts to improve safety and better trace cobalt.
Despite the pullback, Huayou aims to produce 30,000 tons of cobalt this year, mainly from its industrial mines in the DRC, but also through recycling used batteries. It is also looking to raise $870m from a private placement of shares to expand nickel production in Indonesia.
Shanghai-listed Huayou is a key supplier to the electric vehicle industry, providing cobalt to battery makers LG Chem of South Korea and CATL of China, as well as Chinese carmaker BYD and Germany's Volkswagen.