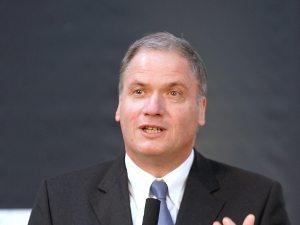 [miningmx.com] – De Beers chopped diamond production 27% in the third quarter of 2015 dropping output to 6m carats (third quarter 2014 – 8.2m carats) following management's decision to "reduce production to better reflect current trading conditions.'
The production cuts follow on from prior actions by De Beers to cut diamond prices by 10% in August in an effort to improve flagging demand according to an article by Bloomberg News.
In July, De Beers dropped its full-year production target to between 29m and 31m carats from the previous estimate of 31m and 32m carats which, in turn, was a revision to the initial production target for 2015 of 34m carats – again according to Bloomberg.
In September, De Beers CEO Philippe Mellier said he expected "2015 as a whole to be a more challenging year' because many diamond industry participants had started 2015 with more inventory than they had planned because of "unfavourable currency movements and a slowdown in emerging market growth.'
De Beers has now lowered its production forecast once more to 29m carats from the previous revised estimate of 29m to 31m carats.
The brunt of the cuts have fallen on the group's Debswana mines – Jwaneng and Orapa – which are a joint venture with the Botswana government with lesser impacts on the Venetia mine in South Africa while diamond production actually increased in Namibia and Canada.
According to the September quarterly production report published by Anglo American Corporation on Thursday production from Debswana decreased by 35% to 4.1m carats as a result of planned maintenance being prioritised "in the light of current trading conditions.'
At Jwaneng there was also a focus on waste mining and the processing of lower grade material.
Production in South Africa dropped by 8% to one million carats "largely as a result of reduced throughput and processing lower grades at Venetia, again as a response to current trading conditions.'
But production in Namibia rose by 4% because of higher volumes from the marine operations – partly as a result of increased availability of the Mafuta vessel – while production in Canada rose by 11% mainly due to improved grades at the Snap Lake mine.