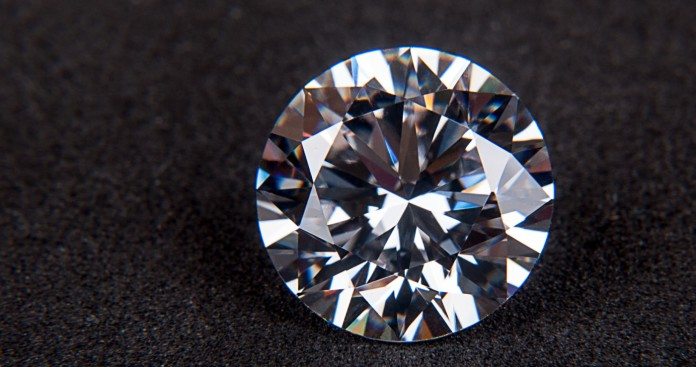 FOR decades De Beers sold diamonds on the basis of their eternal and unique appeal. Both these characteristics, however, are being unseated by a new generation of consumer that doesn't object to synthetic diamonds and has less qualms about selling diamond jewellery handed down as an heirloom.
Moreover, these two factors are informing opinion about the future supply of diamonds. In fact, they are changing another long-standing meme in the sector that, eventually, the dearth of new diamond discoveries will materialise in a simply enormous supply deficit. Not so, say market commentators.
The technology behind synthetic diamonds has grown leaps and bounds since the days when De Beers' executives sucked their teeth when asked about their threat. Making a diamond in a laboratory was, quite frankly, a sacrilege, given that a diamond's allure is heavily linked to its provenance: uniquely formed in the earth millions of years ago.
The De Beers synthetic diamond company – Element Six – was created to contain fraud in the synthetic diamond market, rather than exploit it. These days, however, diamonds grown in the lab are issued with certificates making their consumption above board and, properly branded, acceptable. They are becoming an accepted part of supply.
The impact of so-called recycling of diamonds – selling granny's jewellery – could have yet a greater impact on supply.
It has been estimated by market consultancy McKinsey & Co. that pawned diamond jewellery could represent up to 30% of supply by 2025. But the phenomena of recycling is not an entirely new one, according to Tom Montgomery, senior vice-president of strategic initiatives for De Beers.
In March, the diamond group launched the International Institute of Diamond Valuation (IIDV), an organisation that has waded into the re-selling trend in the hope it can protect the generic diamond brand by helping consumers attract good prices for their wantaway jewellery.
"We believe that consumers have been historically under-served by the industry in this area," said Montgomery. "We want people to know that their diamonds have lasting value, and we will support this by seeking to offer them more attractive prices when they look to resell," said Montgomery.
IIDV followed an 18-month pilot programme in which the matching process, between re-seller and buyer was studied and refined. IIDV plans to partner with De Beers' retail presence, Forevermark, which will extend De Beers' participation in the recycling in the US, traditionally its largest market.
What's important about recycling, and the growth in synthetic diamonds, is that it comprises a part of supply that has perhaps not been given the credit it deserves when commentators try to estimate future market dynamics.
John Bristow, a consultant to the diamond sector, says there's a long-held, and possibly false, view in the industry that a long-term diamond supply deficit is on the cards. According to Bristow, the diamond market is actually quite efficient. He believes the current over-supply will be replaced by a well balanced market in 18 months.
He also thinks that the diamond market won't give way to an enormous supply deficit thereafter – a long-held belief in the sector – notwithstanding the fact that new diamonds discoveries are rare.
"Diamonds are really behaving like most other commodities in their pricing, especially as cheap credit has dried up," he said of a development in which banks reduced their lending to diamantaires, the companies that cut and polish rough diamond supply from miners into jewells. In fact, the role of the diamantaires is a crucial part of understanding why the diamond market is under pressure.
After De Beers abandoned its traditional custodianship of the market, in which it bought up excess supply and funded the inventory in the famed vaults of London's Charterhouse Street, it transformed into a strategy known as 'supplier of choice'.
This put the onus on the cutters and polishers to compete for access to rough supply from De Beers by accepting goods of different shapes, sizes and hues. In a period of cheap credit, when China economic growth was double digit, commodity markets were thriving, and confidence was high, the supplier of choice strategy allowed manufacturers to fund large inventories of diamonds.
As the markets turned downwards, this credit became more expensive, or it evaporated, which meant the inventories in the pipeline grew bigger. This transformed high prices for polished diamonds into a price slump that mirrored much of what was going on in the rest of the mining industry. Inventories of rough diamonds held by manufacturers are still very high.
"It will take about 12 to 18 months to work out the inventory and bring things back into balance," said Bristow.
It's not all bad news. High value stones, and the so-called fancy range of diamonds – those coloured blue, pink or yellow – continues to be a robust market. "The exceptional coloured stones are doing exceptionally well," Bristow said.
This is good news for equities such as the UK-listed GEM Diamonds which operates in Lesotho, South Africa's Petra Diamonds and Lucara Diamonds in Botswana. But it's potentially bad news for De Beers in which Anglo American has an 85% stake. It doesn't mine as much of the high value stones of the other companies and so bears the full brunt of a depressed market.
De Beers comprised about 42% of Anglo's earnings in its 2014 financial year but its contribution on a pretax basis in the 2015 financial year, which the group reported in February, had fallen to about a third.