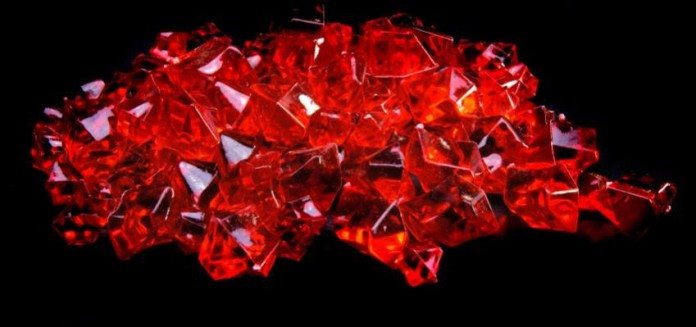 GEMFIELDS, the £198m coloured gemstone mining and marketing firm, has raised debt of  $65m which it will use to double production from its ruby operations in Mozambique and lift emerald output from its Zambia mine by about 36%.
The company announced today a $45m facility for Montepuez Ruby Mining (MRM), a company in Mozambique in which Gemfields has a 75% stake. The facility consists of overdraft and leasing facilities of $15m each.
In addition, a $20m financing facility with Macquarie Bank has been agreed with an interest rate of 4.5% which replaces a $25m debt facility that Gemfields agreed in April 2015. It will be used for general corporate purposes.
Gemfields had $24.9m cash on hand as of December 31, a slight decline on the $28m it declared as its 2015 year-end. In that year it generated a net profit of $8.2m after tax (2014: $23.2m).
"The debt, combined with Kagem's existing revolving credit facility of $30m provided Gemfields with "… the necessary funding to sustain its growth and expansion plans within the next three years," said Gemfields CFO, Janet Boyce in a statement.
Gemfields wants to increase production from MRM to about 20 million carats a year and to take emerald production from Kagem to over 40 million carats annually.
In Gemfields 2015 financial year, MRM produced 8.4 million carats (2014: 6.5 million carats) while production from Kagem totalled 30.1 million carats last financial year, a 50% increase year-on-year. Guidance for the 2016 financial year, which ended on June 30, is between 25 to 30 million carats for Kagem and about eight million carats at MRM.
"A good result for the company ensuring it has the liquidity to make progress across various activities – primarily ramping up Montepuez and expanding the Kagem mine's output," said Investec Securities in a morning note.
"We look forward to news flow concerning the company's expanding footprint which we believe is set to deliver considerable long term growth," it added.
In addition to its sub-Saharan activities, Gemfields has also embarked on a production and geographic diversification programme in which it has bought prospects in Colombia, as well as sapphire prospects in Ethiopia and Sri Lanka.
The coloured gemstone market grew 26% in 2014 to total sales of $8.6bn of which emeralds, rubies and sapphires comprised about 58%; itself a 32% improvement since 2013, according to a presentation on Gemfields' website.
The company, in which Johannesburg-listed Pallinghurst Resources has a 47.59% stake, has seen its shares fall about 36% over the last 12 months.
Writing on the company in November last year, in which it initiated coverage with a hold recommendation, SP Angel said that the Gemfields was entering a flatter revenue period for its 2016 and 2017 financial years.
"Short term headwinds in the luxury goods market could hold back share prices performance," it said. Another leap in revenues was forecast for 2018, said SP Angel in a later note in which it upgraded Gemfields to a buy.