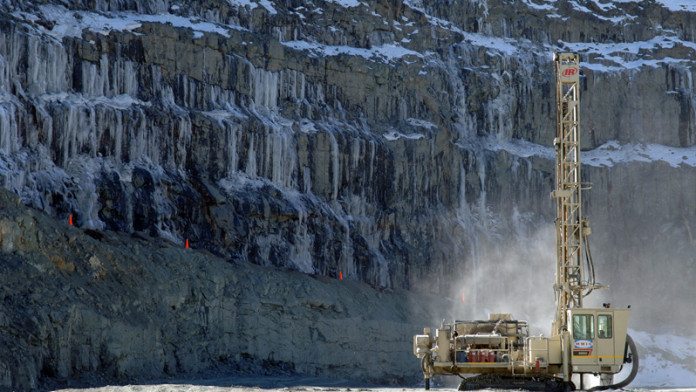 GEM Diamonds may need to reassess its full-year guidance for tonnes mined and costs after "severe" weather conditions battered its Letšeng mine which is situated some 10,000 feet above sea level in Lesotho's Maluti Mountains.
The £174m diamond company announced today that "excessive snow falls and severe winds" had damaged overhead power lines and blocked access to the mine.
Standby generators had been installed at the mine to offset the impact of the weather, and to allow the mine's plant to operate, "albeit it at reduced levels", the company said.
"Full-year guidance for ore tonnes treated and operating costs may need to be re-assessed, but due to the strong operational performance in H1, carats recovered are not expected to be affected materially," the company said today. GEM forecast carat production for the year of 105-108,000 carats.
"The Lesotho Electricity Company is currently on site carrying out repairs to damaged overhead power lines. External power supply is expected to be fully restored in the short term," it added.
GEM said it had provided accommodation and food to approximately 250 local people who were unable to cope during the severe weather.
Lesotho's deputy Prime Minister and a government delegation have visited the mine and thanked the management for its assistance to villagers during this difficult period, the company said.
GEM is due to announce its interim figures on August 17.
Clifford Elphick, CEO of GEM, said in a production update on July 19 that production at Letšeng had "… proceeded well" with carat production up 15% compared to the first half of 2015.
"We are tracking towards the top end of carat production guidance for 2016," said Elphick. Letšeng produced 108,579 carats in GEM's 2015 financial year.
However, BMO Capital Markets analyst, Ed Sterck, said that sales numbers for the first half of the year from Letšeng had been a disappointment. The mine had reported sales of $106m for the period, 10% below BMO's expectation.
"The miss on Letšeng revenues versus our forecasts reflects that fewer +100 carat diamonds were recovered and sold during the period due to the mine schedule currently focusing production on lower-value areas," said Sterck. "As a high margin diamond producer, consistent recovery of high-value diamonds remains key for Letšeng," he said.
Shares in GEM Diamonds were just over 4.5% lower in early trade on the London Stock Exchange. On a 12-month return basis, shares in the company were just over 1% lower.