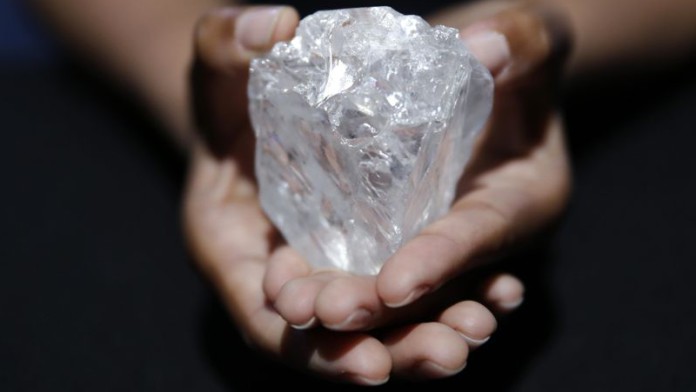 LUCARA Diamond Corporation (Lucara) may have a fight on its hands after Extract Group said it would seek damages for a R500m per year mining contract that was cancelled by the Toronto-listed diamond miner.
The contract was for five years of open cast mining services at Lucara's Karowe diamond mine in Botswana, ending in December 2020. It was calculated to be worth R500m a year in revenue and R8.5m a year in taxed profit for Extract Group.
Extract Group, which is listed on the Johannesburg Stock Exchange, operates through its Botswana subsidiary, Eqstra Botswana. The contract was held with Lucara's local company, Boteti Mining Proprietary.
Both Extract Group and Lucara denied in separate statements reports that there had been improper conduct relating to the performance of the contract.
Said Eqstra: "Eqstra Botswana will seek to recoup its damages, in terms of the contract. Discussions are ongoing to minimise job losses in Botswana".
It added that Lucara had through Boteti withheld payment due to Eqstra for work performed in October and November as "a result of irreconcilable differences with regards to volumes mined".
"The company can assure its shareholders that it made all reasonable efforts to resolve the issue in order to progress the partnership in a mutually beneficial way," it said.
Extract Botswana's operations were ring-fenced to the local entity and would not affect the group's plans to improve its balance sheet and operating model.
"The board of directors of eXtract will continue to assess all contracts to ensure the delivery of appropriate returns to achieve the company's strategy," it said.
Lucara said on December 4 that "… while the performance of Eqstra under the contract remains a subject of discussion between the parties, an orderly transition to a new mining contractor is underway".
"Operations on site continue with the plant being fed with stockpiled material from the south lobe. The change in mining contractor is not expected to have any material impact on production," it said.
Lucara said last week that it would produce between 2.2 and 2.5 million tonnes of ore producing between 290,000 and 310,000 carats from Karowe in 2017 with most of the production coming from the lower grade south lobe of Karowe.
"However, the overall diamond quality and value of the south lobe is much higher and has historically resulted in significantly increased revenue and cash flow," the company said. Operating cash costs are expected to be between $36 and $40 per tonne, it said.
It had budgeted revenue of between $200m and $220m for the 2017 financial year. This would exclude the potential sale of Lesedi La Rona and other high value diamonds. "The company therefore considers sales from these diamonds as additional revenue to the baseline $200m to $220m revenue forecast," it said.
The 1,109 carat Lesedi La Rona diamond is the largest since the Cullinan diamond was discovered in 1905. The diamond has not yet been sold.