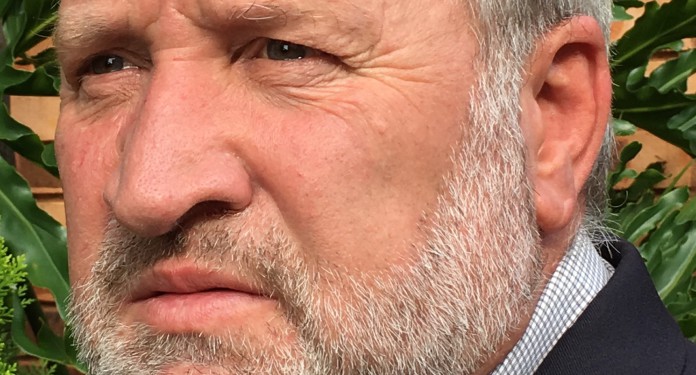 ROCKWELL Diamonds posted a $5.5m net loss for the third quarter (2016: -$10.5m), but said a $8m spending plan, approved by the board on November 20, would make the company profitable.
Tjaart Willemse, the newly appointed CEO of the Johannesburg-listed alluvial diamond miner, said in a third quarter update that the firm had also assuming direct management of its assets.
"The company was taken back from being effectively operated by third parties and is now managed by its management – the way it should be," said Willemse.
Rockwell mines for alluvial diamonds in the Northern Cape province of South Africa. Its key asset is Wouterspan which is designed to process 200,000 cubic metres of gravels a month. The gravels are then screened for rough diamonds.
A number of its other assets, including the Saxendrift mine, are being sold for about R45m which will help cut debt and slash the firm's rehabilitation liabilities.
Rockwell has hardly ever been profit-making, but its poor performance in the third quarter was put down to a bruising separation from its third party mining and construction contractor.
Rockwell accused the contractor of having tampered with its machinery which it consequently blamed for the slower-than-expected ramp-up of operations in the third quarter.
Diamond revenues slumped two-thirds and operating costs increased by a similar amount during the period under review in which the firm's operations ground to a standstill amid the dispute.
A spoliation application – in which the contractor sought to seize Rockwell's mining equipment – was defended but Rockwell is facing a liquidation application by the contractor – something that hadn't been supported by the firm's other creditors.
"Rockwell completed a challenging quarter which commenced with a review of the practices, strategy and business plans and ended with new financing to complete WPC (Wouterspan Processing Plant) whilst having to attend to a series of unfounded and malicious legal attacks from its erstwhile mining and construction contractor," said Willemse.
"On restarting the operations production ramp-up has been slower than anticipated, mostly as a result of unexpected challenges with earthmoving equipment after it was found to have been tampered with during the period following the interim spoliation ruling in favour of the contractor," he added.
"Not all challenges have been overcome yet, but this is receiving due attention," he added.
In the firm's notes on outlook, Willemse said Rockwell was "seeking ways to expand production towards a longer term target of 500,000 cubic metres a month.
It was also building a resource development strategy that would lead to "future production expansion and/or replacement". Further details were likely when the firm conducted a third quarter conference call scheduled for January 24.