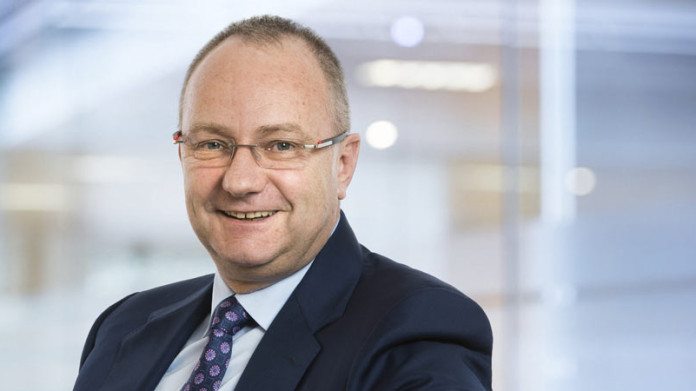 Anglo American bumped up its production across the board in the first quarter of 2017 – with the exception of copper and nickel – in what CEO Mark Cutifani described as "a strong operational performance enhanced by the continued ramp-up of Gahcho Kue, Minas-Rio and Grosvenor. The operating improvements at Sishen and on-going portfolio refinements are further strengthening Anglo American's resilience and competitive position."
According to Goldman Sachs the production numbers amounted to " a slightly positive set of results with no big misses. Production for the big divisions (iron ore/copper/diamonds/coal) was in line with no changes to guidance. Diamonds sales more than doubled year-on-year which indicates that the company destocked, indicative of the fact that the company generated significant free cash flow. This – coupled with the risk-on environment – we see the stock reacting positively today."
Following the group's first quarter performance, full year production guidance has been maintained for all commodities produced with the exception of nickel which was hit by unplanned maintenance at Barro Alto's electric furnaces resulting in a 12% drop in output to 9,900t (first quarter 2016 – 11,200t). Full year production of nickel is now expected to be between 43,000t and 45,000t compared with an estimated 45,000t previously.
De Beers pushed total sales volumes to 14.1m carats ( 13.7m carats) reflecting what Cutifani described as "improved demand for lower value goods in stock at December 31, 2016." Diamond production was 8% up at 7.4m carats (6.9m carats) reflecting rising production at new Canadian mine Gahcho Kue. Full year production guidance remains at 31m – 33m carats subject to trading conditions.
Platinum production was flat at 572,000oz (567,000oz) but refined output shot up to 577,000oz from 261,000oz in the first quarter of 2016 when output was hit by a Section 54 stoppage at the Precious Metal Refinery. Full year guidance is unchanged at 2.35moz to 2.4moz.
Copper production dipped 3% to 142,600t (146,500t) because of the temporary suspension of mining at El Soldado following the regulator's decision not to approve the mine plan update. Cutifani said that "engagement continues with the authorities" and the full year guidance has been left unchanged at 570,000t to 600,000t of which El Soldado represents 50,000t to 60,000t.
Kumba pushed iron ore production up 17% to 10.5mt (8.9mt) while Brazilian operation Minas Rio increased output 30% to 4.3mt (3.3mt) as the mine continued to ramp-up to its operating capacity. Full year guidance remains unchanged for Kumba at 40mt – 42mt and at 16mt – 18mt for Minas Rio.
Turning to coal Cutifani said full year guidance remained unchanged at 19m to 21mt of metallurgical export coal from Australia and 29mt to 31mt of export thermal coal from South Africa and Colombia.