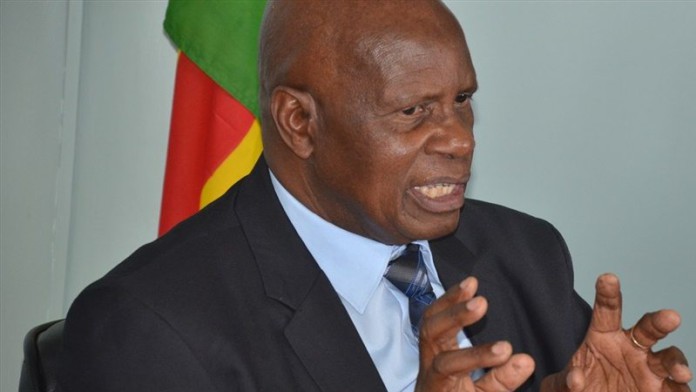 Zimbabwe has taken over income from all diamond mining activities in the country after injecting $80m into the Zimbabwe Consolidated Diamond Company (ZCDC), a state-owned company mandated to run diamond mining activities.
Finance Minister, Patrick Chinamasa, has said that "… the diamonds belong to the fiscus" amid plummeting fortunes in gem mining operations in the country.
Zimbabwe's earnings from diamonds between January to May 12 have plunged to $27m from $51m in the corresponding period in the previous financial year, according to figures released by the Chamber of Mines of Zimbabwe.
In contrast, platinum exports earned Zimbabwe around $333.5m, significantly up from the $282m in the same period last year. Gold export earnings for Zimbabwe for the period amounted to $275.7m compared to $266.5m in the 2016 comparative period January to May 12.
"There are two minerals which remain a disappointment: diamonds and coal," Chinamasa told mining executives at an indaba in Victoria Falls on Friday. "We have capitalised the ZCDC to the tune of $80m and there is new management," he said.
Zimbabwe merged all diamond mining companies into the ZCDC in which the state controls half of the shares. Some of the diamond miners in the Marange area had resisted this and had dragged the government to court.
"There's a new arrangement with ZCDC that since we are now capitalising it, automatically the diamonds belong to the fiscus," said Chinamasa.
Chinamasa said that "every [diamond] output will come to the fiscus" through the Reserve Bank of Zimbabwe. This would "… ensure that we get maximum realisation" on the proceeds from diamond mining in the country, he said.
The state's case has been strengthened after the government reached an agreement this month to pay one of the Marange diamond mining companies, DTZ-OZGEO, about $5.4m to take over mining concessions the Russian miner owned.
Some of the diamond miners in Zimbabwe's Marange area included Anjin and Jinan among four others. Mines Minister Walter Chidakwa has said that the government is making arrangements with the two miners regarding the consolidation process.