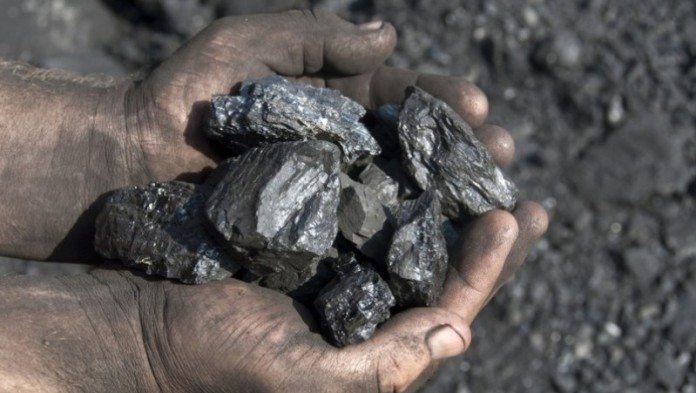 THE Centre for Environmental Rights (CER), which represents groupings such as Earthlife Africa, has been rattling some cages in South Africa's coal mining sector lately.
In March, it won an important case in the High Court by having Exxaro Resources' Thabazimbi thermal coal project suspended until it had provided evidence that the climate change impacts of the venture had been fully explored.
It also swung into action following Anglo American's decision to sell its domestic thermal coal mines, those that supply Eskom, to a newly formed black-owned consortium, Seriti Resources.
The CER called on the UK-listed group to make public documents including its mine rehabilitation and social and labour plans for the mines it intended to sell so that it could hold Seriti Resources to account. The fear is that a smaller, less capitalised company find it too expensive to honour their environmental commitments.
The latest coal mining firm to have received a dig in the ribs is Atha Africa Ventures, a company controlled by Atha Group, a privately held company with its headquarters in Kolkata.
In a rebuttal to an article published in Miningmx in April, CER spokeswoman, Annette Gibbs, argued that Atha Africa's proposed Yzermyn coal mine didn't have the authority to proceed.
Yzermyn is to be built on Mabola, an area near Wakkerstroom in Mpumalanga province. The area was declared protected as it's where the Pongola, Vaal and Tugela rivers converge, and therefore has strategic importance for water supply.
Gibbs contends that because Atha Africa had its initial mining permit withdrawn in 2014 and then re-granted a year later, it falls foul of regulations as Mabola was declared a protected area in the time between the permit withdrawal and re-grant.
"A blatant lie," shot back Praveer Triphati, senior vice-president of Atha Africa, in an e-mailed response to Miningmx. "The appeal against the EA has been made under the 2010 appeal regulations which does not automatically suspend the EA," he said.
Triphati also disputed the CER's claim that it had lost its initial mining right.
"The mining right whose application was accepted in April 2013 was granted in September 2014," said Triphati. "The grant letter was withdrawn by the minister [of Mineral Resources] in April 2015 due to encroachment of certain conditions with other departments and a grant letter was issued in April 2015.
"This was not a new grant," he said.
Triphati added that a prospecting right, a legal right giving exclusive right to the holder to apply for a mining right, was accepted by the Department of Mineral Resources (DMR) almost a year prior to the declaration of Mabola Protected Environment. It will be interesting to see how the matter pans out because Triphati added the company intended to break first ground on the project in June and is this month awarding contracts for mine construction which is expected to take nine months to complete.
It's worth noting that the CER has had legal success, however. On behalf of Earthlife Africa it appealed the Thabametsi Independent Power Producer's environmental authorisation. Exxaro Resources is a participant in the IPP as it intends to supply coal from its Thabametsi coal mine to a proposed power station.
Atha Africa, which refutes allegations it is related to the Gupta family despite the presence of President Jacob Zuma's nephew in its empowerment structure, is preparing an answering affidavit but believes it can continue with the project in the interim.
It also had the suspension lifted over another permit required before building a mining project, the Integrated Water Use Licence (IWUL). "The automatic suspension has been lifted by the Minister of Water and Sanitation, Nomvula Mokonyane in March 2017 acting on the strong motivation given to her by Atha Africa Ventures and exercising her powers for the same in a just and fair manner," said Triphati.