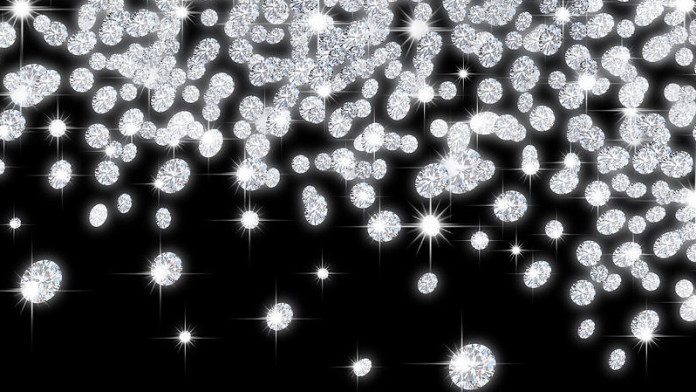 PETRA Diamonds said full year production guidance of between 4.8 million to five million carats would be unaffected by a ten day strike at its Finsch and Koffiefontein mines which ended today following a new three-year wage pact.
The UK-listed diamond firm said today that it had agreed an average wage increase of 7.5% over the three-year period. The agreement, with the National Union of Mineworkers (NUM), allows for an 9% to 10% lift in wages for the first year and 8.5% for years two and three. The average increase includes all employee levels in the deal.
Employees of Finsch and Koffiefontein are expected to report for normal duties from September 29, but no agreement has yet been finalised with unions at Ekapa Mining JV. Cullinan, Petra Diamonds' other main South African mine, had already agreed a wage increase and the strike did not affect operations there.
"There is no material impact to Petra's cost guidance for FY 2018," said Petra. "The company also does not expect there to be a material impact on group production guidance of 4.8 to 5.0 million carats for FY 2018," it added.
The wage agreement caps a week that is as good as the previous week was bad for Petra Diamonds. It said earlier this week that the Tanzanian government had allowed fresh exports from the Williamson mine to proceed – although the export of goods that the government first disputed remained embargoed.
"The exact timing and process for the next diamond parcel export to Petra's marketing office in Antwerp and subsequent sale will now be finalised between the company and GoURT," said Petra.
"A resolution has not yet been reached with regards to the parcel of 71,654.45 carats from Williamson that was blocked for export (as announced by Petra on 11 September 2017). The company will provide an update on this as soon as practicable," it said.
Shares in the company were 10.5% higher in London following a torrid three-month period in which the stock was down nearly 40%. Earlier this month, the company posted full-year figures in which carat production was lower than anticipated: at four million carats it undershot guidance of between 4.4 million to 4.6 million carats.
The temporary closure of Williamson followed allegations by the Tanzanian government that Petra had under-estimated the value of goods marked for export. It, therefore, owed the government tax and duties, and also raised the question as to whether Petra could pass its deb covenant tests with lenders.