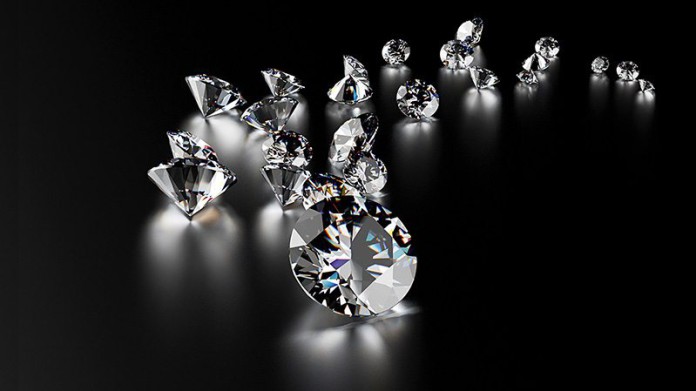 THE pressure on Petra Diamonds' balance sheet was turned up a notch at the close of the first quarter after net debt came in at $613.8m – higher than expected owing to an absence of sales from Williamson, the firm's Tanzania mine.
The Tanzanian government blocked the export of a parcel of diamonds because it thought Petra had undervalued the goods. Petra placed a value of $14.8m on the goods versus the government's valuation of $29.5m. It was explained to the Tanzanian government that its Diamonds and Gemstones valuation agency was responsible for valuing the diamonds.
Exports have since resumed but no sales were booked for the period. Petra said in a first quarter trading update today that it was negotiating with the government to get release of the outstanding goods.
Carats produced and revenue were both lower in the first quarter year-on-year by 4% to 1.05 million carats and 17% to $78.7m respectively. Analysts said this was hardly disastrous but they noted some concern with 2% softer prices for goods in October following on from the seasonally weaker prices for the first quarter.
"The more pressing matter was the decline in realised diamond prices," said Goldman Sachs. "Diamond prices across all mines (ex. Finsch) were a miss versus guidance and they declined at the most recent tender (October) too," it said. "Anglo too has been reporting slowing sales which could be a sign that the market is slowing."
On October 17, De Beers reported its eighth sight which at $370m was the weakest of the year, a decline year-on-year of 25%. "De Beers offered fewer rough diamonds for sale in Cycle 8, reflecting the concurrent timing this year of the Sight sale with the closure of polishing factories in India and Israel for the observance of religious holidays," said De Beers CEO, Bruce Cleaver, at the time. "Sales were in line with expectations, at what is a seasonally slower time for rough diamond demand," he added.
Jacques Breytenbach, CFO of Petra Diamonds, said in a conference call this morning that diamond prices would have to weaken a further 10% to 15% before disturbing the firm's expectation that it would be cash flow positive during and for the whole of the second half of its 2018 financial year. "This has to be considered in the light of costs which are borne in rands. If the rand weakens, we may have more flexibility," said Breytenbach.
Said Investec Securities: "We expect limited changes to consensus on the back of this update, and remain cautious due to concerns over high debt levels, weakness in the diamond market, full resolution of the situation at Williamson. The successful ramp up, particularly at Cullinan, delivering to plan in the year ahead remains key for ensuring the company's balance sheet reverses its continued weakening trend."
Petra has had a tough time of it lately. In addition to the export embargo at Williamson, the company ran into wage protest-related labour disruptions at its Finsch, Koffiefontein and Ekapa Joint Venture operations in South Africa. An expansion at Cullinan was also slower to ramp up in the previous financial year.
This has had the effect of increasing net debt which, although it was expected to peak at this time, means the group is likely to break its covenants with lenders. Petra said previously it was engaging with banks. It had sufficient liquidity in cash and undrawn bank facilities of $146.7m, down from $209.3m as of June 30, the firm said. Petra also maintained its full-year production guidance of between 4.8 million to five million carats, but analysts are unconvinced of that estimate.
"Taking into account lower Q1 production and disruptions at most of its operations in late September (now resolved), we now forecast group production of 4.9 million carats," said BMO Capital Markets in a note today.
"Petra continues to negotiate a debt covenant holiday for December. However, on our new estimates, June is also looking a little tight at 2.4x net debt to EBITDA versus a limit of 2.5x, although a lot can change in the interim, especially with the potential for earlier-than-forecast sales to resume from Williamson," said BMO.
Shares in Petra were up 2.75% in early London trade today.