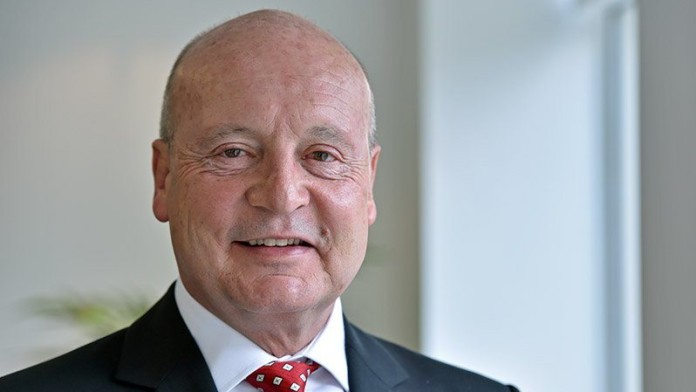 PETRA Diamonds adjusted full year production guidance by up to 300,000 carats (ct), a development that is likely to crimp much-needed cash flow given it formally informed the market it will enter into "discussions" with its lenders about its high debt.
"The company has … commenced formal discussions with its lender group … bearing in mind the risks to covenant compliance associated with potentially not selling the blocked Williamson parcel and the potential further strengthening of the rand," Petra Diamonds said today in its interim trading update.
The discussions would be concluded in the first quarter of its 2018 financial year, said Petra. "Petra remains confident that the lender group will continue to support the company as it progresses towards its targeted production profile," it said. Shares in Petra were 14% weaker in the first few hours of London trade and 54% weaker on a 12-month basis.
A parcel of goods recovered from the Williamson mine in Tanzania has been banned from export by the government which last year alleged some resources companies had not fully declared the value of minerals leaving the country. The recovered grade at the Cullinan mine in South Africa was also lower than expected.
The outcome is lower forecast production for the full-year, which closes end-June. Petra said in its trading update that it would produce between 4.6 to 4.7 million ct instead of the previously guided production range of 4.8 to five million ct.
A higher average diamond price was likely to offset some of the grade issues at Cullinan, but on a pretax basis there is pain for Petra. It said earnings before interest, tax, depreciation and amortization (EBITDA) would be 10% to 15% lower than consensus which it said was "… primarily due to the recent strengthening of the rand and its potential impact on Petra's cost base in US dollar terms".
This doesn't bode well for Petra's efforts to cut into it's debt, incurred following an aggressive expansion programme. Capital expenditure is at its peak, but Petra said it was seeking ways to further lower spend on a short- to medium-term basis. More details were due when it reported its interim results, scheduled for February 19. Capital spend in the six months ended December 31 came in at $77.5m.
Production in the first half came in pretty much in line at some 2.2 million ct – a 10% lift year-on-year. Revenue was 1% stronger despite a decline in diamonds sold of some 5% owing to the blockade underway in Tanzania. Where it all matters for Petra, however, is on the balance sheet. Net debt as of December 31 was at $644.7m, an increase of about $30m compared to its net debt position on September 30, which marks the close of its first quarter. This was owing to locked up capital in the blocked Williamson parcel.
Whilst it was liquid – with up to $50m in headroom – the debt was high enough to potentially break the covenant tests banks set down. Net debt was forecast to fall to $560m to $600m by June 30. Petra is currently capitalised at £358.6m ($506m).
INDIVIDUALS CHARGED
Commeting in a conference call for analysts, investors, and media, Petra CEO, Johan Dippenaar, said charges had been levelled against Tanzanian government employees in respect of the blocked diamonds from Williamson.
"Our understanding is that the government has instituted charges against individuals and that is the reason why the parcel is not coming out," said Dippenaar. "It is evidence in a court case; these individuals have been charged in a court of law although the case was pushed out to somewhere close to the end of January," he said.
Dippenaar said he was "hopeful" the legal process would be completed and that the parcel would be available for sale. The group's year-end pretax profit expectations were predicated on selling the goods which Petra financial director, Jacques Breytenbach, said was "an appropriate expectation".
The new consensus for EBTIDA was also premised on the rand staying at 12 to the dollar. Whilst there may be a discussion at the upcoming board meeting about installing long-term currency hedges, Dippenaar said the company's focus should be "… on the mining" instead of "trying to guess what the rand will be". The rand has firm lately owing to comments by the newly elected ANC president, Cyril Ramaphosa, about rooting out corruption.