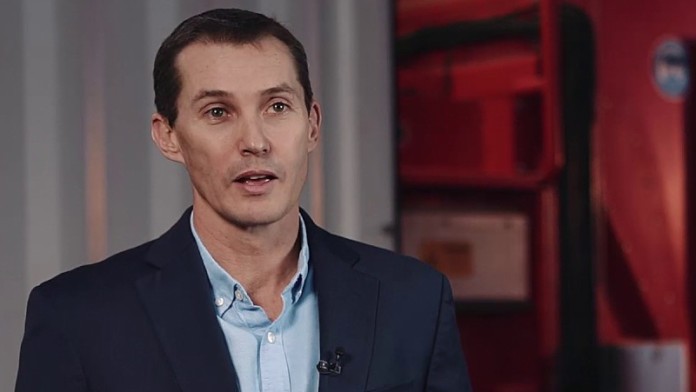 LUCARA Diamond Corporation forecast lower revenue and higher cash costs for its current (2018) financial year as it trawled through increased waste in order to access fresh diamond-bearing resources located in the south lobe of its Karowe mine in Botswana.
Revenue was forecast to be between R170m to R200m which compares to revenue of R220.8m in the 2017 financial year, the results of which were published today. Production was forecast to be higher, however, at between 270,000 to 290,000 carats (cts) which compares to production of 249,767 cts last year.
"To fully gain access to the cut 2 south lobe ore requires a large volume of waste to be mined which significantly impacts operating cash costs in 2018 similar to 2017," the company said in commentary to its year-end numbers. Cash costs for the year came in at $34.6 per tonne (2016: $26.5.t), but were expected to increase to between $38 to $42/t in the current financial year.
William Lamb, CEO of Lucara Diamond, kept it upbeat: "The Company continued to receive strong prices for the sale of our diamonds this year demonstrating the quality of the south lobe diamonds at Karowe," he said. The average selling price excluding the $53m received for Lesedi La Rona, the 1,109 carat monster discovered in November 2015, was $647/ct which was in line with the 2016 average sales price of $649/ct excluding the sale of the 813 carat Constellation diamond found in that year.
The outcome for Lucara financially was a slight retreat in the numbers following several stellar years in which the company established itself as a high-yield investment. Pretax earnings were $113.5m ($185.4m) and after operating costs as mentioned above, basic share earnings faded marginally to 17 US cents from 19 cents a year earlier. The sale of Lesedi La Rona, however, meant cash on hand was higher at $61.1m ($53.3m). Lucara's $50m credit facility was left untouched.
A quarterly dividend of C$0.025 per share was paid on December 14 which took the cumulative annual dividend of C$0.10 per share in 2017 or a total of $29.4m cash dividend to our shareholders in 2017. This compares to C$0.06 per share dividend in 2016.
The company has embarked on a relatively high capital expenditure period in order to replace resources at Karowe. New process equipment – the MDR and Sub-middles XRT capital projects – were completed on time and on budget. Lucara said the circuits were "… performing well and to design specifications".
Lamb said the company as also advancing an underground study at Karowe. A pre-feasibility study would be completed during the second half of 2018," he said. The $195m underground extension envisages total production of 2.72 million cts from 2026 when the current open-cast mine at Karowe is exhausted.