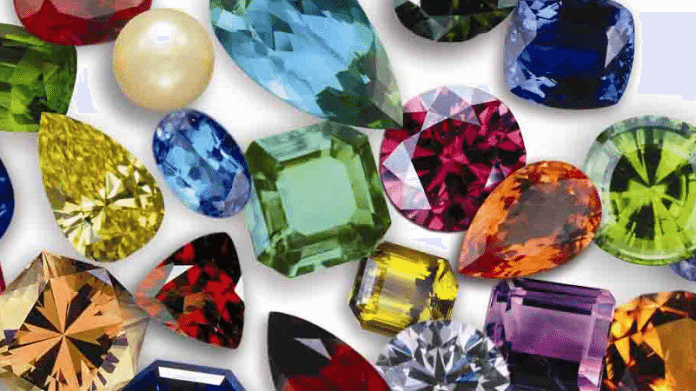 PALLINGHURST Resources CEO, Sean Gilbertson, blamed poor emerald sales numbers from its Zambia mine Kagem on "… the fallout of the Nirav Modi fraud" – a reference to $2bn in fraudulent transactions at India's state-run Punjab National Bank (PNB) in February.
The auction, held in Lusaka from May 15 to May 18, generated $10.3m in revenue and set a record price per carat for a single auction, but only 56% of carats offered were sold. Gilbertson said the smallest quantity of higher quality emeralds were offered at any of Gemfields' auctions to date, and saw only a little over half of the gems sold. 31 companies participated in the auction.
"The bulk of our emerald customers hail from India, where the gemstone and jewellery sector is suffering from the fallout of the Nirav Modi fraud. Given the ensuing losses sustained by Indian banks, access to finance has become challenging for many companies in the Indian gem and jewellery industry," he said in a Pallinghurst statement to the Johannesburg Stock Exchange.
Modi, a jeweller, is one of the main suspects in the PNB fraud, the largest banking fraud in Indian history. In April, India asked authorities in Hong Kong to arrest Modi who has been on the run since the scandal broke.
Said Gilbertson: "With reduced funding available, our clients had to be much more selective about the auction lots they wished to secure. Given our confidence in the value and high quality of the gems we offered, we naturally held back auction lots that did not meet our reserve prices in order to aid market stability during the present period of turbulence".
The fortunes of Gemfields has special significance for Pallinghurst shareholders as it will the firm's principle business once it has completed major strategic shift in which its shares in Jupiter Mines and Sedibelo Platinum will be sold. As part of the restructure, unveiled on March 20, Sean Gilbertson was appointed CEO of Pallinghurst replacing Arne Frandsen who is employed by by Pallinghurst Capital Partners.
Gilbertson is already CEO of Gemfields following last year's controversial delisting of the company. His father, Brian, became non-executive chairman.
Pallinghurst said that of the 17 lots on offer at its auction, nine featured newly developed tagging technology – 'Provenance Proof' – that verified the gems originated from Kagem. According to Pallinghurst, nano-particles tag the emeralds as having been mined at Kagem "… and allow identification of the mine-of-origin for decades to come, providing unparalleled traceability for the gem sector".