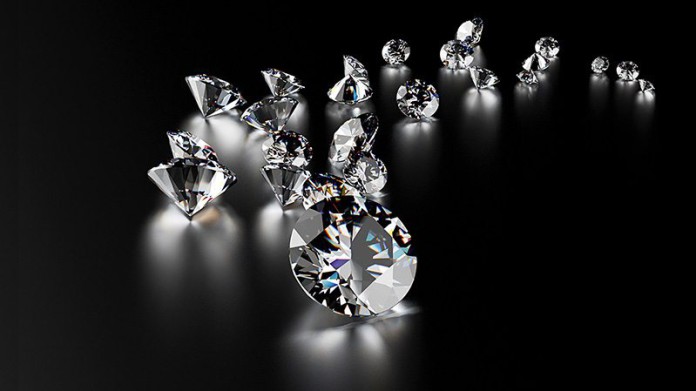 GEM Diamonds has dispensed with the Botswana misadventure that was its Ghaghoo diamond mine, announcing today it would sell the mine's holding company, Gem Diamond Botswana (GDB), for $5.4m to local company, Pro Civil.
GDB posted a loss before tax of $4.9m in the year ended December 31, 2018. The mine had been on care and maintenance since March 2017.
"This sale is in line with our strategic objective to dispose of non-core assets," said Clifford Elphick, CEO of Gem Diamonds in a statement. "On behalf of Gem, we wish the Pro Civil team well for the future," he said whilst also acknowledging the role played by the Botswana government.
Ridding itself of Ghaghoo merely confirms what's been underway at GEM Diamonds for the last two years: a focus on extracting the best possible margin out of Letšeng, its glitteringly rich mine in Lesotho.
Proceeds from the Ghaghoo sale, which is expected to be concluded in the third quarter, will be used for general corporate purposes, said GEM. In addition, Pro Civil will assume the environmental liability currently associated with GDB. "The Government of Botswana has been consulted throughout the process and is fully conversant with the relevant details of the transaction," said GEM.
Gem Diamonds acquired Ghaghoo – previously called Gope – from De Beers in 2007 and spent more than $85m developing an underground mine via a decline shaft. The mine was commissioned early in 2015.
GEM Diamonds always had it work cut out trying to make a go of Ghaghoo. One of the challenges was its remote location in the Central Kalahari which also attracted the attention of non-governmental organisations. Ghaghoo was also known to have difficult ground conditions and, above all, a 80 metres in sand overburden on top of the kimberlite pipe.   That made mining by traditional opencast methods prohibitively expensive which is why Gem went for a decline shaft to gain access.
In the meantime, GEM continues to have discovery success at Letšeng.
The company in May reported attributable net cash of $7.9m at the close of its first quarter in which it sold a 13.33 carat pink diamond recovered at Letšeng for a record $656,933 per carat. It also recovered two diamonds greater than 100 carats in the period which Elphick said "reaffirmed" Letšeng's reputation for yielding unique diamonds.
Total carats recovered in the first quarter totalled 29,458 which was in line with guidance. Carats mined in the fourth quarter totalled 29,523 carats.
The company sold 27,335 carats achieving an average price of $1,900/carat, higher than the $1,259/carat recovered in the fourth quarter. It sold eight diamonds for more than $1m generating revenue of $27.2m for the period.