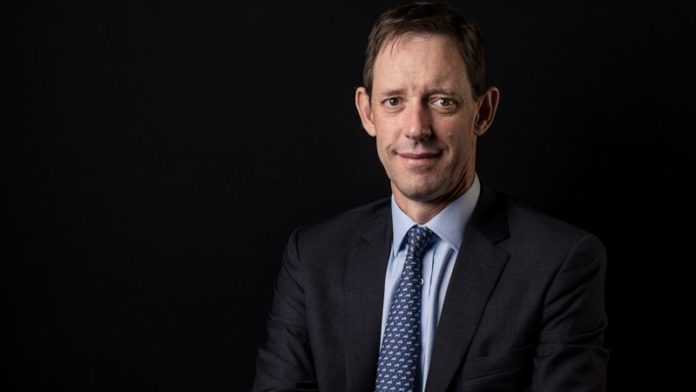 DIAMOND sales in the sixth sales cycle fell precipitously year-on-year for Anglo American's 85%-owned De Beers as inventories in the 'mid-stream' – among polishers and cutters – continued to be "higher than normal", the UK-listed group said.
Sales for the period came in at $250m compared to $533m in the corresponding cycle of the previous financial year. Sales in the fifth cycle of this financial year were $391m.
The heavy decline was down to steps De Beers undertook to relieve buying pressure on sightholders and the diamond pipeline. As it has done previously, it allowed sightholders to defer purchases to later in the year.
"With the ongoing macroeconomic uncertainty, retailers managing inventory levels, and polished diamond inventories in the midstream continuing to be higher than normal, De Beers Group provided customers with additional flexibility to defer some of their rough diamond allocations to later in the year," said Bruce Cleaver, CEO of De Beers.
"As a result, we saw a reduction in sales during the sixth cycle of 2019," added Cleaver.
Commenting during Anglo American's interim results presentation on July 25, Cleaver said there was no need for panic regarding the diamond market. He said there was "reasonable demand" in the downstream sector.
"It is still robust; there is reasonable demand, it is not awful. So as long as you have downstream demand you would expect the midstream to play themselves out over time," he said. Cleaver added, however, that De Beers would be marketing in order to boost fourth quarter sales on which the fortune of the year seem largely to turn.
"It is not a bad space but we will spend money on marketing to boost the fourth quarter. There is no need to adjust expectations," said Clever.
De Beers had adjusted its production guidance for the 2019 financial year, however, in line with what's going on in its market. First half production came in at 15.6 million carats, a decline of 11% and in line with a production target of 31 million carats which is at the lower end of its 33 to 31 million carat guidance for the year.
The average realised rough diamond price was 7% weaker at $151/carat for the half-year which was "… driven by a 4% reduction in the average rough price index and a change in the sales mix in response to weaker conditions," said Anglo in its fourth quarter and interim production report published on July 18.
SPOOKED
According to Edward Sterck, an analyst at BMO Capital Markets, the sales number from De Beers might represent the bottom of the cycle for diamond prices.
"The market might well get spooked by the weak sales result from De Beers, but we think this should bring us to a nadir in diamond prices which may present an entry point to benefit from the expected recovery in rough diamond prices through 2020," said Sterck.
Less production from Dominion Diamonds' Ekati mine and the proposed closure of Rio Tinto's Argyle mine, however, would ease some of the pressure on the smaller stone market where most of the pain is being felt, said Sterck. This would be from about 2020.
"This abatement in oversupply should provide some level of support to diamond prices, especially in the event we see proactive production curtailment from the major diamond producers," he said.
As a business, however, De Beers fared reasonably in the six month period for Anglo. Despite the decline in price and production, its earnings before interest, tax, depreciation and amortisation was 55%, on a par with the previous financial year.
Anglo also continues to allocate significant growth and replacement capital to De Beers. Capital expenditure at the half-year stage was $278m, an increase year-on-year of 78%. It spent $417m in capital expenditure in 2018. This year's capex includes the addition of a new ship for Debmarine for $375m.