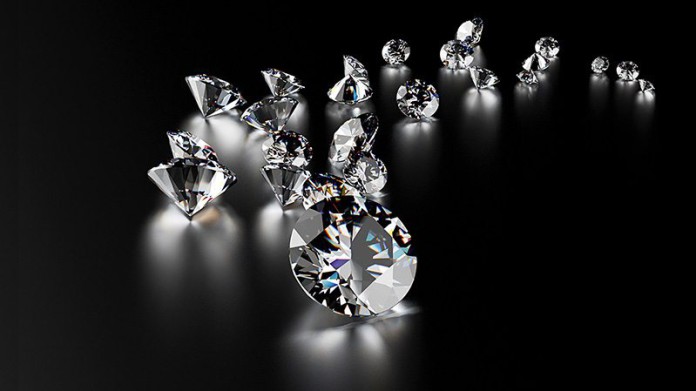 AN announcement by Petra Diamonds pointing investors to its liquidity, the conservative assumptions on which a two-year strategy of debt reduction was based, and the strength of its resource base had some effect today with the firm's share gaining a quarter.
As of midday in the UK, shares in the diamond producer were at 12.91 pence per share, an improvement on the previous day of 25% after having fallen to their lowest level in roughly 17 years when shares traded at 9.51 pence apiece.
"We are executing our plans and delivering to budget as we launch Project 2022," said Richard Duffy, CEO of Petra Diamonds since April. "We expect that this will deliver significant incremental cashflow over the next three years, further improve our net debt position and provide us with future growth options," he said.
On July 23, in a trading statement, Petra set 2020 production at about 3.8 million carats which was in line with the 2019 number, but below the four million carats previously flagged. It also cut output from the Cullinan tailings operation to 100,000 carats in 2020 owing to frail demand for smaller diamond sizes.
The market didn't take kindly to the announcement despite the fact Petra unveiled its Project 2022 strategy which has set out to achieve an initial target of $150m to $200m in free cash flow over three years.
Duffy reminded the market today that 2022's strategy assumed flat diamond prices, a possibly conservative outlook on the rand/dollar exchange rate, and excluded the potential effect of high value discoveries from the firm's Cullinan mine in South Africa. Any of these factors could reverse and play a role in Petra performing above expectations, it said.
Duffy also refuted commentary that Petra might have to increase capital expenditure after its current 2020 financial year in which capital spend had actually been lowered. The reason lower capex in 2020 didn't set the company up for additional spend later was down to the fact the firm had brought forward capital spend in 2019.
"Moreover, now that Petra has effectively completed its significant capital expenditure programme across the group's diversified asset portfolio, there is no requirement to invest any significant expansionary capital between FY 2020 and FY 2022," he said.
James Bell, an analyst for RBC Capital Markets, said Petra was "doing a good job" in controlling "what they can operationally", and that Duffy's recognition that the firm had to "… squeeze(ing] the lemon on cash flow is a step in the right direction".
"With a market cap of about $110m on net debt of $560m shares are likely to remain volatile in the near term," said Bell. "Headlines this morning of another relatively weak print from De Beers sales cycle six will also not help on diamond pricing sentiment."
De Beers reported sales figures for the period of $250m compared to $533m in the corresponding cycle of the previous financial year. Sales in the fifth cycle of this financial year were $391m.
The heavy decline was down to steps De Beers undertook to relieve buying pressure on sightholders and the diamond pipeline. As it has done previously, it allowed sightholders to defer purchases to later in the year.
"With the ongoing macroeconomic uncertainty, retailers managing inventory levels, and polished diamond inventories in the midstream continuing to be higher than normal, De Beers Group provided customers with additional flexibility to defer some of their rough diamond allocations to later in the year," said Bruce Cleaver, CEO of De Beers.
"As a result, we saw a reduction in sales during the sixth cycle of 2019," added Cleaver.
Edward Sterck, an analyst for BMO Capital Markets, said De Beers' sales number might represent the bottom of the cycle for diamond prices. "The market might well get spooked by the weak sales result from De Beers, but we think this should bring us to a nadir in diamond prices which may present an entry point to benefit from the expected recovery in rough diamond prices through 2020," said Sterck.
Less production from Dominion Diamonds' Ekati mine and the proposed closure of Rio Tinto's Argyle mine, however, would ease some of the pressure on the smaller stone market where most of the pain is being felt, said Sterck. This would be from about 2020.
"This abatement in oversupply should provide some level of support to diamond prices, especially in the event we see proactive production curtailment from the major diamond producers," he said.