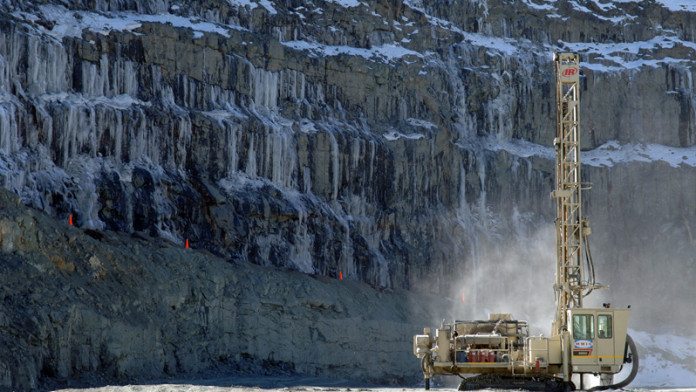 GEM Diamonds posted a hefty decline in interim earnings, despite improved cost control, partly owing to lower prices achieved for its diamonds during the period.
The impact of the six month performance was that the business fell into a deeper cash flow negative position year-on-year, whilst it also remained in net debt, albeit marginally so.
BMO Capital Markets commented that whilst cost control was laudable, the key to an improved performance for GEM was a better revenue line. The diamond market is in a trough currently; not even the high value characteristics of GEM's Lesotho mine, Letšeng, were immune to its impact.
"GEM is working hard to improve efficiencies and control costs, focusing on its controllables," said the bank in a report following the diamond firm's interim presentation. It added, however, it had reservations that Letšeng didn't yield its high value diamonds often enough. It was also concerned about weakness in rough diamond prices.
Shares in GEM actually traded nearly 4% higher on the London Stock Exchange today, but on a 12-month basis the going has been tough: down nearly 37%. Set against these conditions is GEM's $100m cost savings and efficiencies drive due to be fully realised in 2021. BMO has a target price of 65 pence/share on GEM shares which are currently trading at 74.8p/share.
Attributable interim profit from continuing operations came in at $6.6m compared to $26.8m in the six months of the previous financial year. This was on the back of earnings before interest, tax, depreciation and amortisation of $25.3m (2018: $70.7m).
Letšeng achieved an average selling price of $1,697 per carat in the six months which included the recovery of a 13.32 carat pink diamond which sold for $656,934 per carat – a record for the mine. Prices were 10% higher despite having less access to recoveries from Letšeng's higher yielding Satellite pipe ore, and considering diamond prices, said Clifford Elphick, CEO of GEM in comments to the group's results.
But it wasn't enough as the company deepened the cash flow negative position of the corresponding period with some $16m leaving the business compared to $11m in the six months to June, 2018.
"As a reminder, to be free cash flow positive, GEM needs to achieve prices in excess of $2,000 per carat versus the $1,697/carat achieved" in the first half, said BMO Capital Markets in its report. The impact was to keep GEM in a slight net debt position of some $800,000 when the expectation earlier in the year was that the company would move into a net cash position.