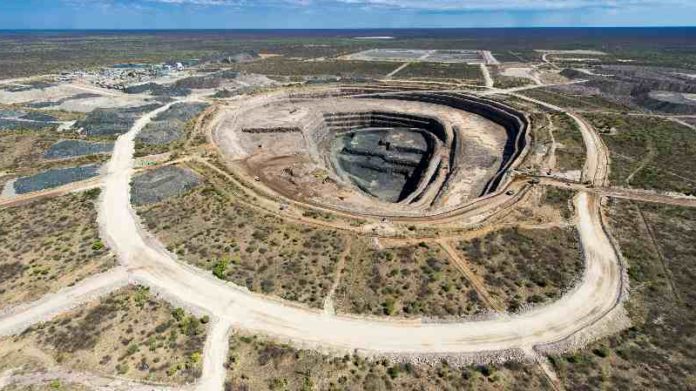 LUCARA Diamond Corporation has given the green light to the underground expansion of the Karowe mine in Botswana, a development that would extend mining for 20 years until 2040 and cost the firm $514m in pre-production costs.
The firm, which has paid out $271m in dividends since 2014, excluding the third quarter payout announced today, immediately moved to conserve cash suspending the dividend for future quarters.
The expansion would be largely financed from cash resources with external financing described by Lucara CFO, Zara Boldt, as "modest". Of total spend, less than 10% had been budgeted for Lucara's 2020 financial year, the company said.
"Diamond deposits are rare and getting rarer," said Eira Thomas, CEO of Lucara. "In this context, we are extending a mine that is in a class of its own."
The expansion comes at a time of poor diamond pricing. Thomas said the feasibility study, which had shown up a larger underground resource than in a pre-feasibility study of 2017, had been assessed using "conservative" pricing. Were diamond prices to return to levels of 2014, the net present value of the project would double to $1.4bn, she said.
Construction is expected to start by mid-2020 with the first diamond-bearing underground ore due for milling in 2023. Payback is expected in just under three years.
Karowe has a spectacular record for producing high value gems. The Lesedi la Rona diamond was recovered from the mine which at 1109 carats was the second largest ever recorded. The $63.1m, 813 carat Constellation was also mined at Karowe.
The relative abundance of the mine has meant Lucara has been able to withstand the downturn in the diamond market, but it is not immune.
The company posted a $4m net loss in the third quarter today partly owing to non-cash impacts of depletion and amortisation costs. Karowe is ending its waste mining plan which is positive for costs but the market – and the lower value of diamonds mined – has had an effect. As a result, revenue for the year is expected to come in at $170m to $180m which is at the lower end of guidance.
Karowe has yielded lower value stones this year compared to last of some $436 per carat compared to $564/carat in the 2018 financial year. Net income for the nine months to end-September was $4m compared to $17m previously.
"With operating margins at Karowe approaching 60%, and no long-term debt, Lucara is well positioned to continue to weather the difficult diamond pricing environment that has prevailed since the beginning of the year," said Thomas in notes to the results. A conference call is to be held later today.
Commenting on the dividend suspension, Lucara said "… it would be prudent to re-direct … available cash so that those funds can be available for early works including detailed engineering, procurement initiatives and project financing".
A differentiator for Lucara is the roll-out of its Clara trading platform. Clara represents blockchain technology developed such that diamond manufacturers can bid in open tender for diamonds mined by Lucara, and other participants.
The value of the rough diamonds sold through the Clara platform doubled in the third quarter, Lucara said. Some $2.4m of goods were traded in five sales taking the total value transacted to $6m end-September.
Clara's customer base has grown another 35% in the third quarter, from twenty to twenty-seven and sales continue to ramp up according to plan, said Lucara.