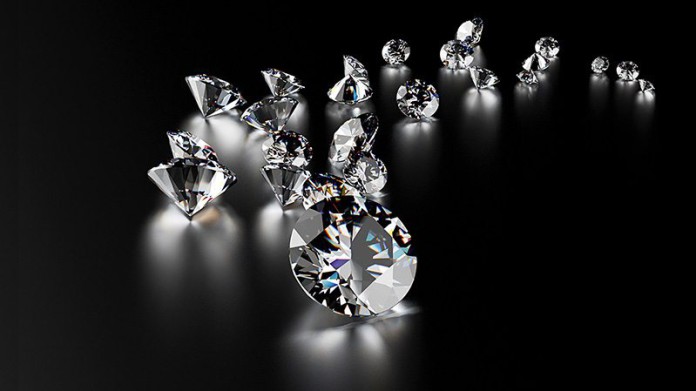 DE Beers' cut diamond prices 5% for its November sales cycle – a sign that the market might be about to improve, said Bloomberg News citing a diamond analyst.
Until the November sales cycle, De Beers had allowed buyers of its diamonds, so-called diamond manufacturers, the opportunity of deferring purchases for later in the year. This was to ease the cash flow pressure on the mid-stream of manufacturers.
The newswire said margins for all manufacturers – from family-owned business to global brands such as Tiffanys – were 'wafer-thin' this year as diamonds in the open market had fallen about 9%. De Beers made less than $300m in each of the past three sales, which is the lowest in data going back to 2016, said Bloomberg News.
"De Beers is a price setter and has not made any price cuts thus far, despite the open market price for rough diamonds falling by about 9% year-to-date," said Edward Sterck, an analyst at BMO Capital Markets.
"The most important market participant finally taking action after holding out for so long feels like a fairly typical indication that things may be about to improve," he said.
The price cut is unlikely to trickle down to the retail market and consumers shouldn't expect to see diamond prices getting cheaper anytime soon, said Bloomberg. The luxury market is highly competitive whilst the mid-stream is finding it harder to source lending facilities as banks have fled the sector after being hit by frauds and bad loans.
Diamond jewellery demand, however, is still robust. Last week, it released data that showed demand for diamond jewelry rose 2.4% last year. In the US market, where almost half of all diamonds are sold, the increase was 4.5%, said Bloomberg.