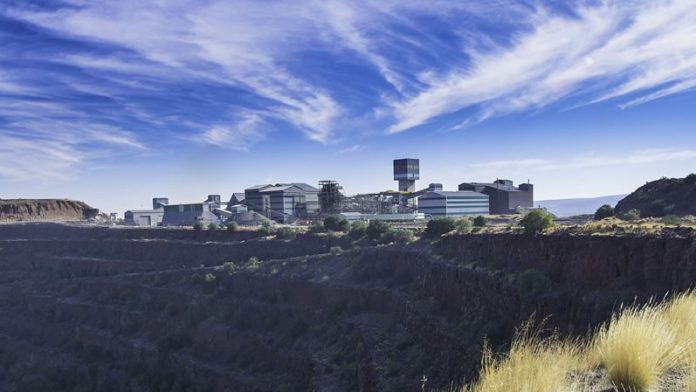 PETRA Diamonds is to part ways with its COO Luctor Roode after the firm's CEO, Richard Duffy, decided to impose a flatter organisational structure in which the mining operations would report directly to him.
This was part of "a number of organisational changes", the company said on November 15, the day in which it also announced the sale for $14.9m of "an exceptional blue diamond". The revenue boost saw shares in Petra gain just over 7% in London to their highest level in about two months.
Commenting on the reorganisation, Duffy said a flatter structure was appropriate as the firm's mines had "… transitioned into steady-state operational performance". The restructure was also to help the "rapid execution" of Project 2022, a strategy unveiled by Duffy in September aimed at cash flow generation of up to $200m over three years.
"Luctor has been instrumental in leading the operations' transition to steady state operational performance following a long period of capital investment across our mines," said Duffy. Petra was "… delivering solid and consistent production results across the operations," he added.
The 20.08 carat blue diamond, previously announced by Petra, was recovered at the Cullinan mine. The buyer, which wanted to remain anonymous, bought the diamond for $741,000 per carat. The sale proved the market for high value stones was still intact.
It also provides a shot in the arm for Petra given that Cullinan has produced variable operating results this year whilst the diamond market has also been depressed, partly on the back of volatile economic conditions globally.
The share price improvement might also serve notice that Petra is through the worst having seen its share pummelled. Analysts think the company's prospects are on the rise and that fears it was facing liquidity problems were unfounded.
On October 9, Goldman Sachs produced a report saying that shares in Petra were over-sold on the misapprehension the company would have to refinance its debt. Assuming a modest 5% improvement in the average diamond price, Petra would generate $200m in cash.
"We are in the camp that operational management are doing a good job of controlling what they can but that headwinds from diamond pricing may continue to be a drag on financials," said RBC Capital analyst James Bell in October. "The group has about $155m of available liquidity ($57m in cash) including undrawn facilities, it can cover its debt costs, and does not need to pursue a refinance solution for its $650m bond near term," he said.