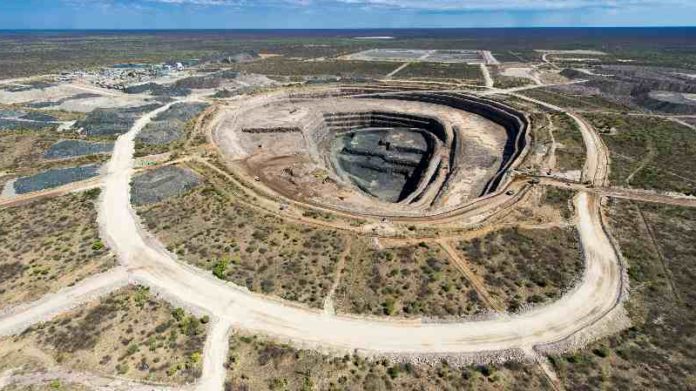 LUCARA Diamond Corporation forecast improved revenue for its 2020 financial year, despite producing less carats, and sufficient cash flow to support early stage financing of the proposed underground development of Karowe, its Botswana mine.
"Anticipated cash flow from operations in 2020 should allow us to pursue early works which are critical to the underground development schedule, while at the same time allowing us to leverage our balance sheet to finance the project in a cost-effective manner," said Eira Thomas, Lucara Diamond CEO in a company announcement.
2020 is a critical year for the Toronto-listed company: it has suspended dividends in preparation of Karowe underground, a project estimated to cost $514m in pre-production expenditure. That's provided it is rubber-stamped by the board.
If approved, the construction of the underground section of Karowe is expected to start by mid-2020 with the first diamond-bearing underground ore due for milling in 2023. Payback is expected in just under three years.
Providing guidance on key numbers for the forthcoming financial year, Lucara Diamond said total carats recovered is expected to be between 370,000 to 420,000 carats. Sales is estimated at between 350,000 to 390,000 carats.
This compares to expectations for 2019 as at the three-quarter stage in September of 400,000 to 425,000 oz in recoveries and sales generating revenue at the lower end of its $170m to $180m guidance. Revenue guidance for 2020 is $180m to $210m.
Karowe's 2020 operating cash costs are forecast to be between $32 and $36 per ton processed. The operating cash cost for the nine months ended September, was $31.06/t processed – far lower than the near $39/t number in 2018 at that point owing to the completion of a waste mining regime.
The diamond market has been disappointing this year largely owing to falling demand in the so-called midstream, or the cutters and polishers, where credit has been hard to secure while the retail sales side has also been disrupted by macro-economics.
Thomas gave no update in the production guidance today but said previously that there was reason for optimism prices would improve in 2020: "2019 hasn't been great … There's been a loss of interest in the space, but fundamentally diamonds are getting rarer."
A differentiator for Lucara is the roll-out of its Clara trading platform. Clara represents blockchain technology developed such that diamond manufacturers can bid in open tender for diamonds mined by Lucara, and other participants.
The value of the rough diamonds sold through the Clara platform doubled in the third quarter, Lucara said. Some $2.4m of goods were traded in five sales taking the total value transacted to $6m end-September. Clara's customer base grew 35% in the third quarter.
"Third-party production should complement the diamonds from Karowe which are sold through the platform and should support increased transaction volumes through 2020," said Thomas in the update.