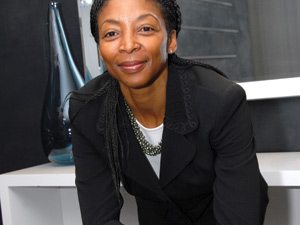 [miningmx.com] – TASKED with driving investments for German firm IchorCoal, former ArcelorMittal SA (AMSA) CEO, Nonkululeko Nyembezi-Heita, has bought a direct R18.4% stake in Australian-listed Universal Coal.
If IchorCoal elects to convert preferred shares in the company, the total investment in the coal producer and development firm will be A$24.5m (R244m), equal to a 29.99%. Nyembezi-Heita became IchorCoal's CEO in March.
For Universal Coal, the transaction is a major shot in the arm for its development plans which include the purchase of New Clydesdale Colliery (NCC) from Exxaro Resources, the details of which are being finalised.
Some of the funds from IchorCoal's investment will also be used to fund Roodekop, a prospect contiguous with NCC and which would use the infrastructure of the former Exxaro property. Universal Coal scoped Roodekop's development at R230m.
Tony Weber, CEO of Universal Coal, told Miningmx in July that "country risk" made it difficult to secure investment – a factor doubly difficult given the rock-bottom prices for export coal currently.
However, IchorCoal's share purchase and option agreement would firmly set Universal on the road to becoming a mid-tier coal producer, he said in an announcement.
"Universal Coal's transition from explorer to mid-size coal producer is gaining momentum and positions the company to realise further acquisitions in the context of potential consolidation in the industry," said Weber. It was "actively" pursuing other opportunities, he added.
Shares in Universal Coal gained 8% on the Australian Stock Exchange giving it a market valuation of A$45m and firmly bracketing IchorCoal's investment – which is nearly 50% of Universal's market capitalisation – as a bet on potential.
Universal Coal recently commissioned the Kangala colliery, situated in Mpumalanga province, which will supply Eskom with two million tonnes/year (mtpa) of coal. The NCC and Roodekop development, however, would yield an estimated 500,000 to 700k tonnes/year (ktpa) of export coal. Kangala also sells about 100ktpa of export coal through a deal with Exxaro Resources.
A third development, Brakfontein, was last week granted a mining licence by South Africa's Department of Mineral Resources.
In addition to the shares bought by IchorCoal, Universal Coal shareholder, Coal Development Holding, will subscribe for A$1m in shares at a price of 16 Australian cents per share. The combined weighted average issue price of the total investment was done at a 30% premium to Universal's September 1 share price.
IchorCoal will be able to nominate a member of its board to Universal's board and a further nomination can be made when the preferred shares are converted. Nyembezi-Heita is likely to take a seat as a non-executive director.
She joined IchorCoal in an effort to refocus the company's growth strategy on South Africa as the firm was switching out of coal mining investments in Poland in favour of South Africa, according to a report by BDLive.
It was already invested in Vunene Mining, in which it has a 74% stake, as well as a 30% stake in Mbuyelo Coal. Together, the two investments represented a combined nine coal mines and projects.
Nyembezi-Heita was joined at IchorCoal by former Riversdale Mining executive, Andries Engelbrecht who will be IchorCoal's chief operating officer. Engelbrecht has also been nominated by the company to take a board position at Universal Coal.