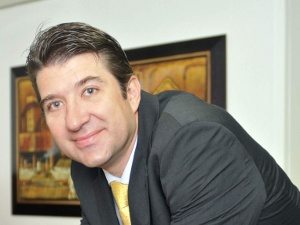 [miningmx.com] – VILLAGE Main Reef (VMR) is to buy up to 19.9% in Australian-listed Continental Coal through a private placement and the purchase of oddlot shares, the company announced today.
The proposed transaction, which will require the support of Continental Coal shareholder support at a general meeting on March 28, helps VMR progress one of several proposed asset diversification deals.
In terms of the deal, VMR will conduct a private placement of 100 million shares for a total consideration of A$8m (R76.4m), equal to a price of 8 Australian cents per Continental Coal share. This is a 30% premium to the coal firm's 90-day VWAP.
Furthermore, oddlot shareholdings below 500 shares will be purchased by VMR at a price of 5.2 Australian cents per share.
Continental Coal said the funds would be used to shore up its balance sheet and position it to continue discussions regarding a strategic investment in its De Wittekrans coal project, dubbed a company-maker by Continental Coal.
"Our investment in Continental reflects VMR's continued diversification strategy while maintaining our requirement to invest in strong, cash generating assets," said Marius Saaiman, joint CEO of VMR. "We think Continental is at an inflection point in terms of its development," he said.
Continental Coal operates three mines, the Ferreira and Vlakvarkfontein mines and the Penumbra mine which is currently in ramp-up mode. Total run-of-mine production is estimated to be 2.8 million tonnes (Mt) of thermal coal this year.
Export sales from Penumbra increased to 5,212 tonnes in January compared to 854 tonnes in December, the company said recently. A second continuous miner at Penumbra is expected to see output increase to between 20kt to 25Kt in February increasing again to 35Kt to 40Kt in March, the company said.
However, De Wittekrans is the key project which is is slated to produce 2.4Mtpa of export thermal coal.
Commenting in a strategic update, Continental Coal said it was in discussions with five potential partners, mainly Asian power utility entities, that would fully fund the R161m required for first coal production, and R444m required for surface infrastructure development.
The investment would also pay a substantial portion of capital required for the development of an underground section of the mine that is estimated to have a 30-year life of mine. The surface operations at De Wittekrans have a seven-year life of mine.
Details of the investment would be made in the current quarter the company said – although Investec Securities noted that securing the funding was not progressing as quickly as Continental Coal would have preferred. The company had ear-marked end-2012 for completion of the investment, Investec Securities said.
Continental Coal said in an investor update in November following a feasibility study of De Wittekrans that the project's coal was ideally suited to Asian markets rather than to supply Eskom, the South African power utility, as first expected.
In addition, selling the coal offshore would increase Continental Coal's sales revenue by a third to around $145m a year and life free cash flow after tax 30% to $30m a year.
Said Don Turvey, CEO of Continental Coal: "The introduction of such a strategic and cornerstone investor to our share register, demonstrates the value proposition of our operating coal mining business and our coal project development opportunities.