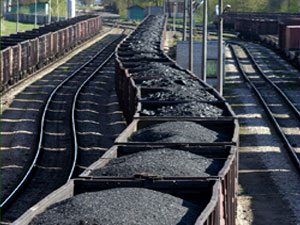 SOUTH African coal mining executives said proposals by Eskom aimed at ensuring the quality of coal it consumes would make it more difficult to practically supply the fuel to the utility's power stations.
Eskom last week unveiled a series of new rules for suppliers of coal that included paying an upfront fee intended to motivate coal miners to guarantee the quality of their coal.
Coal quality testing would also be moved to the power station which would replace the current system in which coal miners are granted pre-certification at the mine. Whilst new suppliers would also be asked to fall in with the new rules, existing suppliers would have to re-negotiate their contracts.
Eskom said last week that it had "… experienced numerous coal quality challenges with various suppliers, including long-term tied colleries.
"To mitigate this exposure, Eskom has, over time, improved on coal quality monitoring, assurance and lately risk transfer. A number of changes are being considered and will be implemented for all new contacts and renegotiated for all contracts," it said.
It also said it would withhold "… payment or coal price adjustment in the even that coal quality at the delivery point is inferior to contractual qualities".
But perhaps the most important innovation was the "… upfront payment of a quality deposit by suppliers to Eskom". Including black economic empowerment demands that now require new suppliers to be 50% empowered, executives said the proposals threw up another barrier to business.
"These are some of the new issues being put on the table by Eskom," said Waheed Sulaiman, CEO of Wescoal Holdings which is negotiating a coal sales agreement (CSA) currently for supply of coal from its newly developed Elandspruit mine in Mpumalanga province. "They [Eskom] are making it harder to conclude a long term contract," he said.
"The idea of a deposit paid by a supplier does appear to be out of kilter with market norms," said David Brown, CEO of Coal of Africa (CoAL). CoAL is in the process of buying Australian firm, Universal Coal, which supplies up to two million tonnes of coal annually to Eskom from its Kangala colliery.
"The process does appear to have some logistical challenges," Brown added. "The pre-certification process at point of supply versus as the power plant does make more sense," he said, adding that certifying the coal quality at the plant would end up with "… trucks of coal going back and forth a bit".
Bevan Jones, one of the founders of GlobalCOAL, and now running an investment portfolio at Thebe Investment Group, said it didn't make sense for suppliers to put down a quality deposit.
Eskom consumes about 120 million tonnes a year of coal and lists the fuel as among its most important cost components when calculating its application for tariff increases. As part of a rejig of how the tariff is calculated, the National Energy Regulator of South Africa has asked Eskom to account for its coal cost and qualities on a station-by-station basis.
Mandi Glad, CEO of Keaton Energy, said the proposals were impractical. "Were these proposed changes to be implemented it would certainly make management of the CSA more challenging rather than negotiation of the CSA more problematic.
"Practically I cannot believe that Eskom could get these changes to fly for existing CSAs. I struggle even to imagine that they could work for new contracts," she said.
It was coal quality, as well as cost, that stood at the heart of two disputes Eskom had with Glencore and Exxaro Resources over the supply of coal from the Optimum and Arnot colleries respectively.