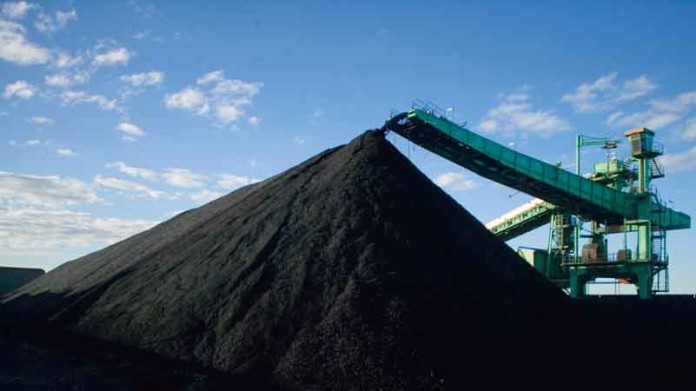 SHARES in Wescoal Holdings gained as much as 16% in early Johannesburg trade following an earnings forecast in which it said full-year earnings would increase threefold and that it was weighing the development of a new mine, Moabsvelden. Shares in the company have since moderated to a modest 2% gain.
Full-year share earnings would be in excess of 46.5 cents compared to 11.6c/share for the 2017 financial year, an increase of at least 301%. The improvement was "… driven by continued strong production from mining operations as well as from synergies realised from the recent acquisition of Keaton Energy Holdings," the company said. Full-year numbers are scheduled to be published on June 26, it added.
Wescoal added that it was on course for medium-term production of eight million tonnes (Mt) annually following the acquisition of Keaton Energy which had developed the Vanggatfontein mine. Keaton also came with Moabsvelden, a project which Wescoal said would be low in capital expenditure. A decision on its final format was not yet made.
"It is being examined whether underground mining or a combination of underground and opencast might be a better option for development," said Wescoal in its trading statement. The project had potential to be a 1.5Mt to two million tonnes/year mine.
"The asset is fully permitted and there is capacity for the coal it produces to be washed using the processing facilities at Vanggatfontein. It is likely to be a low-capex development similar to Elandspruit which could be brought into production within a short period of time representing a significant value enhancing opportunity," it said.
Waheed Sulaiman, Wescoal CEO, has said in the past the company intended following its Keaton deal with another acquisition in terms of the firm's coal consolidation strategy. Wescoal said this was still the plan, saying it was "… strongly positioned and remains intent on playing an active role as a consolidator in the coal sector". It would "… continue to consider value enhancing opportunities.
"The acquisition strategy is focused on securing additional resources and strategic interests in coal and key logistics infrastructure," it added.
The coal market is strongly in favour of Wescoal and other coal producers, especially exporters. The thermal coal price recently pushed through $100/t whilst domestically, Eskom's short- and long-term coal procurement strategies – 100Mt in the next five years and 18Mt in the current year, have added additional market tightness.
More recently, China has said it would increase its own thermal coal production in order to contain prices, but Goldman Sachs said a lift in output would take time. "In a note last week, we highlighted the upside risks to thermal coal prices given the continued shortage in South Africa," the bank said in a note today.
"Prices have remained strong, but concerns have increased after recent newsflow that China is looking to increase production in a bid to lower onshore prices," it said, adding that  while negative, increasing production was "… likely to take time".
"Also, inventories in China remain low which, coupled with early warm weather, upcoming peak demand season and limited latent capacity ex. China reinforces our view that thermal could remain strong here," said Goldman Sachs.