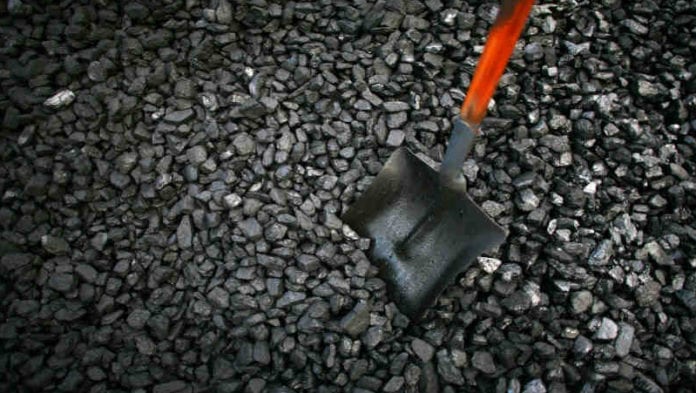 SYDNEY-listed Universal Coal has delivered an upbeat assessment of its short-term prospects saying it would lift pre-tax earnings 29% to A$93m for the 2019 financial year and boost production 28% to just over six million tonnes a year (Mt/y).
The forecast comes amid a takeover bid for the company by Ata Resources Proprietary which has submitted a scrip-based A$0.35 cents/share for the company. Universal Coal was last trading at A$0.30c/share. On a year-to-date basis, the stock is up around 50%.
The company currently produces just over five million tonnes/year from two collieries in South Africa's Mpumalanga province: the 2.4Mt/y Kangala colliery and New Clydesdale Colliery (NCC), an operation bought from Exxaro Resources recently, and which is forecast for output of 2.7Mt/y in the 2019 financial year.
Universal Coal is also completing the purchase of North Block Complex, also from Exxaro Resources. The transaction is waiting to clear normal regulatory hurdles, probably due for completion in June 2019. Together, the three mines are forecast to achieve six million tonnes in production whilst the inclusion of another property, Paradeplaats, which Universal Coal already owned, will add life to the operation in the longer term.
And in comments that may hint it believes the offer from Ata Resources is too little, Universal pointed towards its organic growth prospects, including Brakfontein which it said could produce a further 1.2Mt/y of coal.
"The current forecast does not include any production from the Brakfontein/Ubuntu project, as Universal is still in the process of finalising feasible offtake agreements and production options, and due to the uncertainty of timing on this matter, the project has been excluded from current guidance," it said in its announcement.
Ata Resources is a joint venture between Ata Capital and Acrux Resources with a focus on private equity and alternative mining finance.