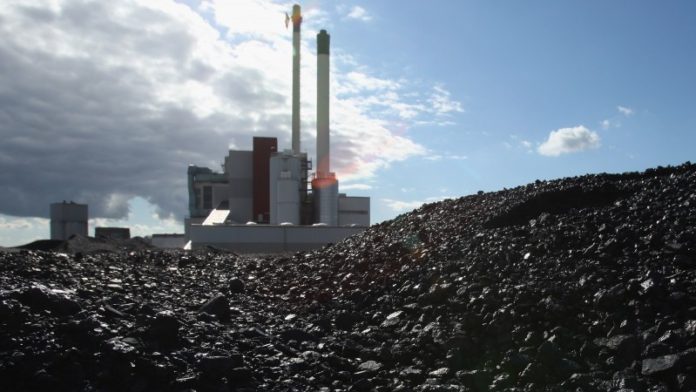 ELLINGTON Nxumalo acknowledges there was "a lot of leprosy" ahead of the company taking on the contracting for Optimum Coal Mine, the Mpumalanga thermal coal mine once operated by Gupta company, Tegeta Exploration & Resources.
Having kicked the tyres of the mine, however, he's optimistic it can be revived provided, of course, the somewhat meandering, politically-charged process of taking the mine out of business rescue can be navigated.
Nxumalo is joint founder of Lurco Group, a coal mining company that began operating in 2010 by trading coal and supplying some of it to local hospitals. A key moment in the firm's history was signing a contract in 2014 with South32 to rehabilitate coal slag from its Douglas colliery, now called Van Van Dyk's Drift.
In terms of this arrangement, Lurco Group invested R300m in the surface deposits, which consist of some 70 millon tonnes (Mt) in return for the mining licence. Lurco Group toll treats some of the coal from Van Dyk's Drift; it also supplies some coal direct to Eskom, and then exports a portion.
Optimum Coal Mine, however, looks like a different kettle of fish. First, before anything like mining occurs, Lurco and its joint venture partner – the Government-owned African Exploration & Mining Finance Company (AEMFC) – has to wait on a legal spat between Optimum's creditors who are disputing Eskom's declared right to vote on the business plan of the mine's successful bidder.
And there have been other hiccoughs.
This included recent revelations in BusinessLive that AEMFC hadn't won the required approvals for the bid, including the support of National Treasury. The implication of this is that AEMFC's share of the cost of recapitalising Optimum Coal was not in the bag.
Mines minister, Gwede Mantashe, has since commented that it will be the Central Energy Fund that stumps up the bill.
Right now, Nxumalo believes Lurco-AEMFC consortium is in the pound seats. A post commencement funding proposal (PCF) of some R1bn has been accepted by the business rescue practitioners and a management contract has been signed. "The target is to get back to 1.5Mt per month," says Nxumalo.
The consortium had set aside a total of R3.5bn for the acquisition, an amount that was fully funded via a combination of debt and equity, although Nxumalo said he was restricted from getting into funding structure details. Vitol, the Swiss commodity trading company, is a partner in the Lurco Group business.
Said Nxumalo: "About 60% of the PCF will be to get the mine into production. And then some R200m has been put aside for salaries. But the salary bill is too high; it's about R27m per month. That is the biggest challenge. There has to be some tough conversations" – suggesting job casualties are inevitable at the mine.